Dipsacus fullonum L.
Wild teasel
PHOTOS OF WILD TEASEL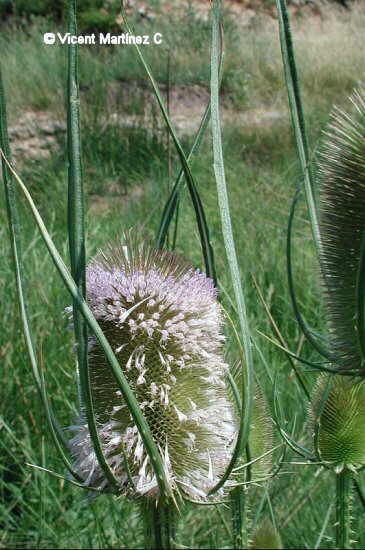 Photo of Dipsacus fullonum L.
Dipsacus fullonum L. - (Wild teasel)
Biennial plant of the teasel family -dipsacaceae- till 2 m. tall. Stems erect, rigid, all covered with prickles. Rosette of oblong leaves, with short stalks which disappears in the second year to form a sort of cup of lanceolate leaves joined at the base. Flower-heads of purple flowers maturing first from below. Flower-heads surrounded by long bracts ending with a spine. In humid places among the grass.
More information about plants in the listing above.
Other interesting articles
This material is for informational purposes only. In case of doubt, consult the doctor.
"Botanical" is not responsible for damages caused by self-medication.