Erucastrum nasturtiifolium (Poiret) O.E. Schulz
Rocket
PHOTOS OF ROCKET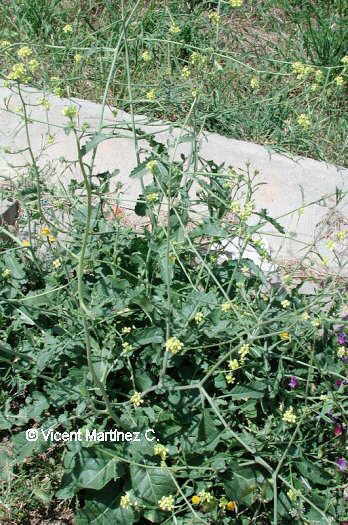 Photo of Erucastrum nasturtiifolium
Erucastrum nasturtiifolium (Poiret) O.E. Schulz / Erucastrum obtusangulum Reinchenb. - (Rocket)
Annual herb of the Crucifer family - Cruciferae - up to 80 cm. Numerous stems, with short, rigid hairs. Pinnatolobated or pinnatisect leaves; Upper ones, clasping. Yellow flowers, till 1 cm. Fruit in silique, till 4.5 cm. In Cultivated lands and dry grasslands.
More information about plants in the listing above.
Other interesting articles
This material is for informational purposes only. In case of doubt, consult the doctor.
"Botanical" is not responsible for damages caused by self-medication.