Quercus ilex L. subsp. ilex
Evergreen oak
PHOTOS OF EVERGREEN OAK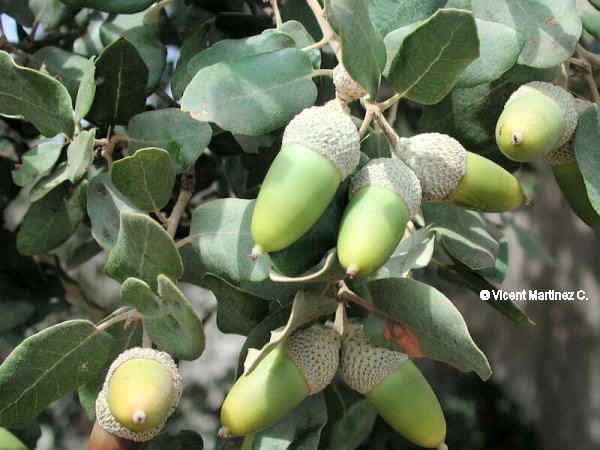 Photo of evergreen oak's fruits and leaves (Quercus ilex L.)
Quercus ilex L. subsp. ilex - (Evergreen oak)
Perennial tree of the Beech family - fagaceae - up to 20m. Erect stems, greyish. Elliptical leaves; bright green, non pubescent, above, whitish beneath, till 4 cm long, with 11couples of lateral nerves. Yellowish flowers in hanging spikes. The fruit is a nut, (acorn) dark brown in maturity, bitter, non edible. Mediterranean humid woods, forming oak-groves.
More information about plants in the listing above.
Other interesting articles
This material is for informational purposes only. In case of doubt, consult the doctor.
"Botanical" is not responsible for damages caused by self-medication.