Trifolium pratense L.
Red clover
PHOTOS OF RED CLOVER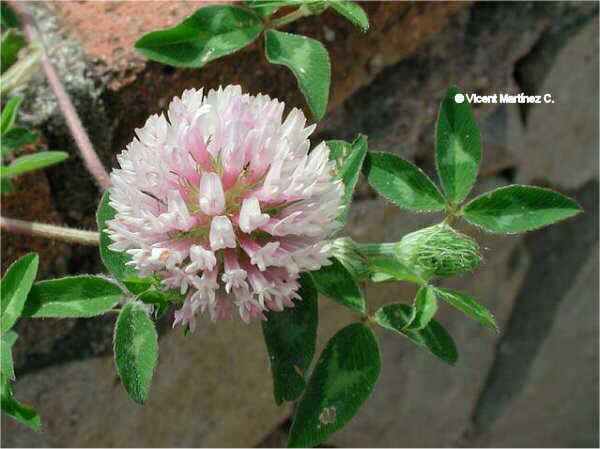 Photo of Trifolium pratense L.
Trifolium pratense L. - (Red clover)
Perennial plant of the Pea family -papilionaceae- up to 60 cm. Erect, hairy stems. Trifoliate leaves with tree ovate leaflets shortly petiolated, light green above with a white spot; whitish below. Triangular stipules. Pink flowers, not so frequently white, till 1,5 cm long in inflorescences till 3 cm wide. In meadows and grassland.
More information about plants in the listing above.
Other interesting articles
This material is for informational purposes only. In case of doubt, consult the doctor.
"Botanical" is not responsible for damages caused by self-medication.