CACAO TOXICITY
Can cacao be toxic?
CHARACTERISTICS OF CACAO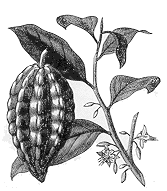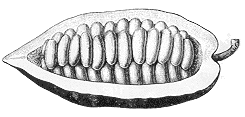 Scientific noun: Theobroma Cacao L.
Family: Esterculiaceae
Habitat: Tropical America
Alkaloids: caffeine and mainly theobromine.
Active parts: The seeds.
Uses: Chocolate production, cocoa butter (mainly for cosmetics and ointments)
Has cacao any toxicity?
It makes people fall into the habit of eating it but it hasn' t got real toxicity.
Effects: Excitant and tonic.
Main medicinal properties of cocoa
The following picture shows you the main curative properties of cocoa.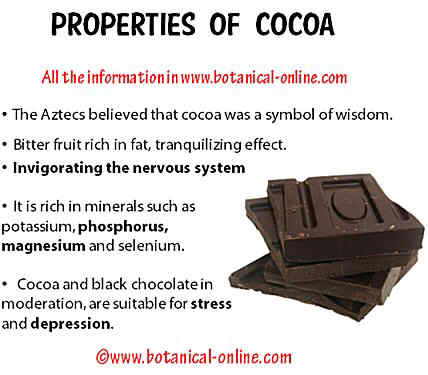 More information on food in the listing above.
Other interesting articles
This material is for informational purposes only. In case of doubt, consult the doctor.
"Botanical" is not responsible for damages caused by self-medication.