Animation of the fire destroying a wood
ANIMATIONS OF PLANTS
Observe the following animation to understand how the fire destroy a wood: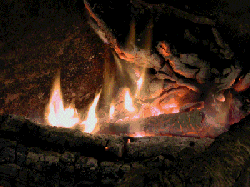 "The fire is an element always present in the Mediterranean vegetation, up to a point of determining most of its characteristics"
More Information

More information about plants in the listing above.
Other interesting articles
This material is for informational purposes only. In case of doubt, consult the doctor.
"Botanical" is not responsible for damages caused by self-medication.