Olive cultivation, a sacred tree
The cultivation of olive trees is one of the oldest in Europe, which archaeological studies place in the year 4,000 BC in ancient Mesopotamia.
Characteristics of an olive tree (Olea europaea L.)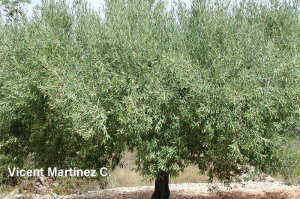 An olive tree (Olea Europea var. Europaea) is a tree of the oleaceae family that can grow to 15 m tall. It has an erect, light gray trunk, full of bumps and fissures, especially as it gets older, since when young it usually has a smooth bark. Its thick vine stands out. Its leaves are opposite, lanceolate, up to 8 cm long and a couple of cm in

width, and they have short petioles. They are whitish on the underside, as a result of the dense pubescence that covers them and which aims to protect it from the cold in winter and from the heat in summer. The upper side of the leaves is bright green.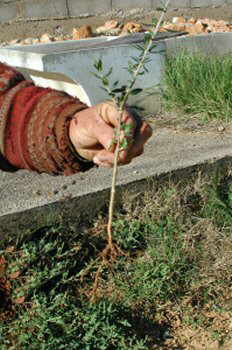 The flowers are very small and are gathered in inflorescences. They have four whitish petals and a strong fragrance. Its fruits are olives, which are ovoid-shaped drupes, inside which a single stone appears. They have different sizes, depending on the variety, although they usually range between 1.5 and 3 cm. At first they are green in color, but as they mature they turn black.
It appears as a cultivated tree in practically all regions with a Mediterranean climate with sunny exposure, free from frost. This distribution includes both areas of European countries, such as Spain, Greece or Italy, for example, or other non-European countries that have a similar climate such as Australia, Chile or Peru. The cultivated olive trees come from the wild olive trees that can be easily seen in non-cultivated specimens born from olives that have not been grafted. Wild-olives (Olea Europea var. Sylvestris) differs from the cultivated species by its more shrubby appearance, by the presence of thorns on its branches, by its leaves and its smaller leaves and fruits. Duly grafted, it becomes a cultivated species, acquiring its appearance. In the same way, the cultivated olive trees, if they are left unworked, over time, can also acquire the appearance of the wild-olive trees.
A tree deeply rooted in Mediterranean culture
Olive tree are one of the oldest traditional crops in warm and temperate Europe. It is very difficult to pin down the exact site where it was first cultivated. Although research seems to suggest that their origins would have to be traced to 4000 years BC in ancient Mesopotamia, which more or less coincides politically with the current nations of Iran and Syria, the truth is that there are historical references to their cultivation in most cultures of the Near East and Eastern Mediterranean.
They appear frequently in Egyptian monuments, such as the tomb of Tutankhamun, where figures of crowns made with their branches were found. Let us remember, within the Jewish culture, the episode of the crucifixion that was carried out in a field of olive trees or the importance of its oil within the religious liturgy. The Greeks, who along with the Phoenicians were responsible for the expansion of this crop in the Iberian Peninsula, gave it capital importance, considering them sacred and magical trees. The city of Athens was completely decorated with gardens where the olive trees were the main plants and no one could cut or injure them without suffering the penalty of exile. Let's remember how they awarded the victors in the Olympics with a crown made with their leaves. This same veneration was continued by the Romans and by the successor peoples who made these plants, not only a symbol of peace and fertility, but also a fundamental crop of the Mediterranean people.
Olive tree
Olives


More information on olive tree
This article was endorsed by
Julián Masats
- Technical agricultural engineer specialized in horticulture and gardening.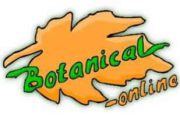 Written by
Editorial
Botanical-online team in charge of content writing