CONTROL OF THE ASIAN TIGER MOSQUITO
How to control the Asian tiger mosquito

We can prevent entry of mosquitoes into the homes, installing mosquito nets to prevent the passage through windows and doors.
The accumulation of wheels outdoors (especially in areas with abundant vegetation) is an extremely risky activity regarding the Asian tiger mosquito.
In cases that can not be physically eliminate this buildup, we must take preventive and corrective measures.
Unfortunately, the global dispersal of Asian tiger mosquito is a consequence of economic globalization. It is not the only invasive species while being one of the most notorious for chopping activity. As invasive species have the mussel zebra, the American crayfish, turtles of Florida or American mink.
Exotic animals also have the disadvantage of becoming invading species.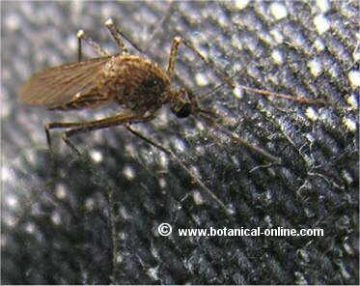 Municipalities inspect, maintain and control the streams. However, we note that in regard to the Asian tiger mosquito, the streams are not at all a focus of proper breeding. Most breeding areas are found in the interior of the homes.
Efficient elimination of standing water in containers, along with collective action, can provide very good results. The total local eradication is not easy, but a huge improvement can be obtained
To avoid being bitten, you should wear long sleeves and pants and tight at the ankles, and socks. However, these pesky insects can, with their bite, they can cross the thin socks and other light clothing, but not through the rest of clothes.
Women should not wear a skirt if they want to avoid mosquito bites.
If we want to avoid the presence he presence of the Asian tiger mosquito in our homes, we will put mosquito nets on windows.
We may also use insecticide dispensers are connected to the light, keeping the windows open. In any case, you get better results if you cut the root problem and eliminate all sources of larval rearing.
The cemeteries represent a specific problem of the mosquito and it is serious, because of the multitude of vases for the flowers that can be found. It is a municipal responsibility to take corrective action.
The storm drain scuppers on the sidewalks are dangerous, as many have a trap to connect to the network, and in this trap collects water where mosquito larvae can appear tiger.
Also in the trees on the street may have holes in the stem that flood. Small water features can also be a problem if the water is not moving. In consequence, we will address the relevant Administration.
We have to get used to the idea that we flooded with small spaces. The maintenance and chlorinating swimming pools are no problem, only problem would be greatly diminished if the water level.

One of the most appropriate products to kill larvae scuppers hormone is a synthetic substance that mimics the same mosquitoes. It is a very safe, with long persistence, which is released very slowly and that its lethal effect is done on the last larval stage. Therefore, even though not born that scupper mosquitoes, we can see live larvae, but they are intoxicated and do not reach adulthood.
The Asian tiger mosquito is unfortunately not generally possible to eliminate it. In contrast, small-scale (groups of houses or neighborhoods) decisive action by all the neighborhood can get it.
We must remember that we are at an early stage of colonization of a country. If our action is determined, we can greatly relieve the problems of those who already have mosquitoes, and slow its spread throughout the peninsula. This last thing is very important.
Massive fumigations are not applied to combat the Asian tiger mosquito tiger because firstly, it is not good for health because pesticides are not harmless to humans.
Secondly, it would also have environmental risks. But also, it would be effective: the fumigations have low effectiveness on adults, and do not affect the eggs or larvae. In the best case, there would be some improvement for a few days.
We must distinguish two situations. On the one hand, when the invading mosquito is first detected, there are many individuals and need to avoid establishing a colony. In this case, any measure of shock is appropriate and convenient, it is inefficient. It is necessary to put all the chances on our side and it is a single operation. This was the case in Gerona in 2008.
However, in an area where the mosquito is already established, any measures will eliminate as many mosquitoes dispersed. And although we managed to kill a lot, provided eggs would produce many more adults than a week. In this case, the counterparts of low toxicity and effectiveness of spraying make it not be best suited as a routine solution. In any case we must prioritize the search for larval breeding areas, both by citizens and the administration.
Nobody can be criticized for suffering from this problem, but we need to make all our efforts to solve it. Often in the hand of each ease the situation itself. Obviously, we have a social responsibility to our neighbors.
The fight against Asian tiger mosquito is a matter of civility. If we communicate in our house where mosquitoes breed is our duty to correct it, just as if they were bad odors, noise or water leakage.
One of the points proposed in this ordinance is the possibility of a regime of sanctions in the future. It is a grave act of incivility know and tolerate in our ownership, breeding of organisms as harmful to the neighborhood such as Asian tiger mosquitoes.
Be considered as making noise after hours, emit smoke or cause water infiltration, to name a few. Obviously your application does not arise in the most common. Normally, no one's fault that we larvae appear at home, what does that have to pursue is the refusal to fix it.
– See Mosquitos


More information on mosquitoes.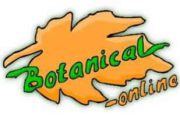 Written by
Editorial
Botanical-online team in charge of content writing