What is a sweet cherry tree?
Sweet cherry characteristics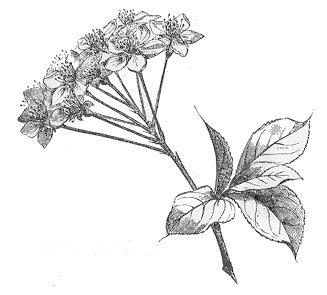 Common noun: Cherry tree, Sweet cherry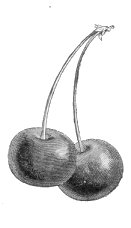 Scientific noun: Prunus avium L.
– Synonym: Cerasus avium (L.) Moench
Family: Rose family – Rosaceae
Habitat: It can be found in the wild, as a native tree, in many European woods, as well as in North Africa and Asia Minor.
.
(Images: a detail of the leaves, flowers and fruits)
Characteristics of cherry tree
Deciduous tree of the Rose family – Rosaceae, up to 20 m.
Reddish brown trunk, with its bark breaking into horizontal stripes.
Leaves appearing after flowers, oblong or ovate, with a toothed margin, acuminate and pubescent in the angles of the nerves.
Flowers till 3 cm wide, gathered in bundles of 2-6 at the end of long stems.
Fruits in drupe, red.
Picking -up and storing cherries
Summit flowers must be picked-up in Spring, between March and April. Peduncles must be collected in Autumn, when fruits are well ripe (Although some varieties can be harvested in May, it is normally done during June)
Both, flowers and peduncles, should be dried in the shade and be kept in some air-tightened, well-cleaned container.


Cherry trees bloom in spring (Field of cherry trees)
Components of cherry tree
Acids: citric, malic and caffeic (fruits) cyanhydric (seeds)
Essential oil, rich in amygdalin and emulsin.
Genistein


More information on cherries
This article was endorsed by
Montserrat Enrich
- Journalist specializing in edible wild plants and plant uses.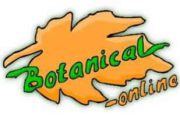 Written by
Editorial
Botanical-online team in charge of content writing