Confederate jasmine / Star jasmine / Confederate jessamine / Chinese star jasmine flower
Contest winner of may of 2017
On may of 2017 this picture was presented to be identified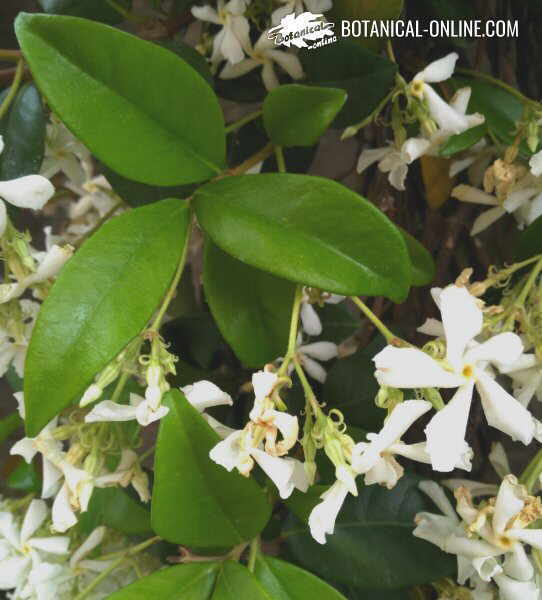 With the following description:
Perennial vine of the Apocinaceae family. Leaves simple and opposite, dark green. It is a plant that is widely used in gardening to cover walls or fences.Botanical-online.com
The correct answer was:
Trachelospermum jasminoides
Known colloquially as:
Confederate jasmine / Star jasmine / Confederate jessamine / Chinese star jasmine
Among the winners, winner has come out:
¡Kamala k. Chandak!
Congratulations!
Award of the month winner of may of 2017
See the whole contest history
More information about the contest.
Other interesting articles