HOW TO GROW KEY LIMES
Key lime description
– Evergreen tree up to 4 m. tall.
– The trunk with many branches, thin branches and thorns.
– Leaves alternate, simple, entire, oblong-ovate and glabrous, very aromatic.
– Flowers solitary or in corymbs axillary, hermaphrodites, or white petals with purple tones.
– A lime is the fruit (fleshy berry) in size and shape similar to a lemon, with bright green skin that turns yellow when ripe. The skin is a little thick compared to other citrus such as oranges or lemons. The flesh is juicy, sweet and very acidic.
– Trees can last for years and are productive until age 12.
*See: Key lime in other languages
Lime classes
Limequats / Citrangequat (Fortunella spp x C. aurantiifolia): results from the hybridization of species of kumquat with the file. The result is very small fruits with yellow skin, which are consumed as kumquats, with the skin.
Persian or Tahiti Lime: the variety grown in Mexico, USA, Brazil and India. It has thorns on the branches. Resistant to cold, but not like the lemon. With few seeds.

Photo of limes
Suitable climate for key lime
– It can grow in full sun or partial shade.
– Protected from the wind.
– Resistant to cold, but not like the lemon.
– It is favored by warm, humid climates.
– It tolerates drought.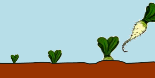 Key lime required soil
– Type of soil: sandy loam, calcareous.
– Reaction soil: optimal soil pH between 6 to 6.5. It tolerates a range of 5 to 8.3.
– Fertilizer: Fertile soils rich in organic matter (It is not recommended to fertilize with manure).
Key lime watering
– Seedlings (when the seed germinates) are very sensitive to water: not to over water.
– The lack of water during the summer reduces the formation of new shoots.
– In summer and late summer, it is important to water to increase flowering and fruit production.
Key lime propagation
Generally lime reproduces asexually, by budding in other trees such as lemon, orange, or citron (Citrus medica).
SEXUAL REPRODUCTION FROM SEEDS
– Sow the seeds in warm bed in spring (March-April).
– Germination occurs the 4-6 weeks.
– Repot the plant in individual pots when measuring at least 3 cm.
– Grow in the greenhouse for at least their first winter. Protect from frost.
– Transplant with stake (50 cm. depth) in the final place in late spring or early summer. Maintain spacing of 5-6 meters between each tree so that each plant has all the nutrients from the soil.
key lime plagues and diseases
Anthracnose
Fungal infections (especially if the weather is too wet or over-watering)


More information on lime.
This article was endorsed by
Julián Masats
- Technical agricultural engineer specialized in horticulture and gardening.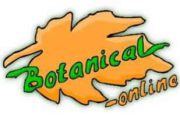 Written by
Editorial
Botanical-online team in charge of content writing