CHOLESTEROL AND EGGS
CAN I EAT EGGS HAVING CHOLESTEROL?
Eggs are high in cholesterol
Eggs are high in cholesterol. Eating eggs has been considered dangerous and not suitable for people who have levels of "bad cholesterol" (LDL)". However, recent studies have shown that, except in very acute cases, eggs consumption, for people who do not consider themselves strictly vegetarians, does not have to be completely eliminated in people with high cholesterol,
Obviously, there is a controversy regarding the cholesterol content of eggs. It is true that they contain cholesterol, but it is also true that they also contain lecithin and phosphatidylcholine, that prevent most of cholesterol absorption. (See properties of eggs)
Can people with high cholesterol eat eggs?
Each one of the particular cases of people having high cholesterol levels should be analyzed individually, but, if eggs are consumed in moderation, they should not show lead to blood cholesterol increases.
How many eggs can people with cholesterol eat?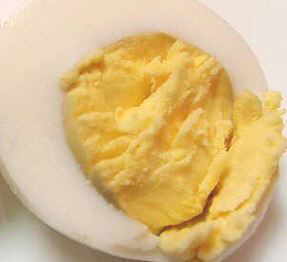 People with high cholesterol should not eat more than two or three whole eggs a week. Eating 2 or 3 eggs per week should not cause them any increase in " bad" cholesterol (LDL). If only egg whites are eaten, they can be eaten daily because egg whites contain no cholesterol.
Another possibility is to eat eggs with omega 3, which exerts the effect of decreasing cholesterol absorption.
What other parts of the egg can we eat without increasing cholesterol?
If we have a predisposition to high cholesterol levels, as we have mentioned before, we can do without the egg yolks and only consume the egg whites, if deemed necessary. We should note that the egg whites are pure protein and they do not contain cholesterol.
Egg whites can provide the proteins needed for our body, as well as potassium and riboflavin. Although we must take into consideration that, if we do not eat egg yolks,, we will not ingest some other very valuable egg components, such as unsaturated fats as well as fat-soluble and water-soluble vitamins. (See benefits of eggs for children)
Look for some other cholesterol causes
It is recommended that, before dispensing with any usual food in our diet, we should consider whether there are other factors that could contribute more to the possible reasons o a certain pathology.
Some customary practices could further contribute to a cholesterol increase. In this case, for example, a sedentary life style with no physical exercise, an unhealthy diet, or other detrimental habits such as consuming excessive alcohol or smoking tobacco are far and away more responsible for this anomaly than eggs consumption.


More information about cholesterol.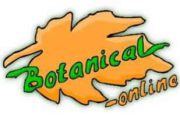 Written by
Editorial
Botanical-online team in charge of content writing