What is sorghum used for?
Sorghum is grown in tropical and temperate regions for its edible seeds, as well as its panicles (used as brooms or forage) and the syrup obtained from its sap.
There are Egyptian archaeological remains with paintings where sorghum can be seen, hence its cultivation is believed to exist 2.200a.C.
Some theories suggest that in eighteenth and nineteenth centuries slaves from Africa exported this cereal to America.

Drawing a sorghum press from nineteenth century. The press was pulled by a horse. Sorghum grain was crushed to obtain sorghum sugar.
Importance of sorghum in the world
Thanks to the fact that sorghum can be produced in hostile climates and soils, this cereal constitutes 70% of total calories of some populations of India, Africa and some regions of China.
This is a very significant proportion, although, at the same time, it constitutes a serious problem in some of these populations, since the low protein content of sorghum and the lack of resources of people living here, are found to be the reason for a diet low in proteins and energy.
FOOD USES OF SORGHUM
Sorghum as cereal
Sorghum is a staple especially in some African regions. Often sorghum seeds are fermented (by lactic fermentation) before meals.
The seeds can be eaten like rice. It can also be germinated or milled to obtain flour.
In Africa sorghum semolina combined with malt is consumed for breakfast.
It is also very common in Africa to eat cereal foods ("ogi", "pap" or "akamu") prepared by the fermentation of cereal flour (millet, sorghum or corn). These preparations have been linked to protein-calorie malnutrition due to their low protein and fat content.
The intake of leaves and stems of young plants or smaller than one meter is not recommended, because they contain hydrocyanic acid, which is toxic to health.
Main edible sorghum products
– Sorghum sprouts: The seeds are germinated and eaten raw in salads.
– Sorghum flour: From the ground seed, a special white flour is obtained. It does not contain gluten, it is suitable for coeliacs although its capacity as breadmaker is reduced.
It is an optimal flour to make cookies or preparations with little volume. However, for cakes, sandwich cookies, breads, sweet breads, gingerbread, waffles or muffins ("queiquitos" or "mini-cakes"), it is convenient to mix it with wheat flour -then the resulting product will not be suitable for coeliacs.
– Sorghum bread: Although, as mentioned, sorghum is a poor breadmaker (due to its low gluten content), mixed with wheat flour in different proportions, it can be an excellent ingredient.
It behaves like a soft wheat flour and it is ideal for sweet bread, biscuits, quesadillas, salpores, etc.
A ratio of 2: 2 parts of sorghum and wheat may be a fine French bread. For bulkier breads, the mass ratio is 1: 3 parts of sorghum and wheat, respectively.
– Sorghum beer and spirits: During World War II, food shortages prompted the brewing industry to use other types of cereal. Conventional beer consumption recovered when the war ended, and gradually the interest for sorghum beer was diminishing.
Currently the production of sorghum beer has been recovered, although being also very minority.
Kaffir beer stands out as the traditional drink of the Bantu population in South Africa. In China sorghum spirits are prepared.
INDUSTRIAL USES OF SORGHUM
– Extrusion of sorghum flour is practiced to obtain similar products to extruded rice.
– Binder for sausages. Sorghum flour can be used for processing meat, in order to reduce production costs of products such as starches and cereal flour which are conventionally added.
– Thickening. Sorghum flour can be a useful thickener in canned food.
– Building industry. Sorghum is used here for the production of different materials.
– Papermaking. Sorghum products have been used in papermaking during adhesive, gluing and coating processes.
Curiosities: sorghum, "camel crop"
According to agronomist Peter Griffee from FAO Crop and Grassland Service, this plant requires one-third of the water consumed by sugarcane, and its growing period is short enough to allow harvest it twice a year. Sugarcane is propagated from stem cuttings, while sorghum seeds are sown and just 4.5kg per hectare are needed compared to the 4500-6000 sugar cane cuttings
Sorghum is known as the "camel crop" for its ability to adapt and grow in poor soils and with little rain. Moreover, it is considered in some regions as the "miracle crop".
FAO has developed an experimental program to study the adaptation of sweet sorghum (Sorghum saccharatum) and common sorghum (Sorghum bicolor) in large saline and arid regions of China, where sugar cane farming is difficult.


More information on sorghum.
This article was endorsed by
Elisenda Carballido
- Dietitian nutritionist. Postgraduate in Phytotherapy and master in Nutrition and Metabolism.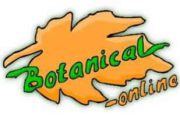 Written by
Editorial
Botanical-online team in charge of content writing