Effects and toxicity of absinthe liquor
Toxicity of absinthe: Absenteeism
The drink of absinthe, despite its fame and the business it entailed for France, was banned in 1912. Its consumption in this country is still prohibited, although not its production and sale to other countries.
The authorities of the time banned absinthe because, according to them, it produced a symptom of intoxication known as absenteeism.
Effects of absenteeism
Absenteeism occurred as a consequence of the accumulation of absinthe toxins in drinkers who made continuous use of the absinthe plant or absint drink. Among the main symptoms of absenteeism we can describe the following:
– Phenomenon of habituation and dependence.
– Trembling
– Cramps
– Insomnia
– Hallucinations
– Cognition problems
– Loss of consciousness
– Inappropriate behavior
– Dementia
– Problems in the stomach and liver.
Effects of absinthe drink
High ingestion of absinthe could produce acute intoxication shortly after drinking this drink.
It used to be manifested by attacks that remind people of epilepsy.
The people who suffered from this intoxication used to show a very difficult breathing with great presence of hoarseness and whistles.
Their behaviors were characterized by being very aggressive and uncontrolled.


More information on absinthe and wormwood
This article was endorsed by
Montserrat Enrich
- Journalist specializing in edible wild plants and plant uses.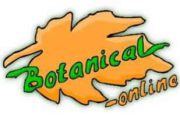 Written by
Editorial
Botanical-online team in charge of content writing