Herbal treatment of astigmatism
Phytotherapy: Medicinal plants preparations to treat astigmatism
Phytotherapy in the treatment of astigmatism involves using a number of plants that are intended to:
Protect eye cells
Improve circulation to the eyes
Reduce eye strain.
Plant remedies for astigmatism
Among them, we mention the following:
Chamomile: (Matricaria chamomilla) (15-minute infusion of a spoonful of dry flowers in a cup of water. Wet a gauze and apply it on the eyes) Do not use in case of allergic conjunctivitis or hay fever.
– Blueberry (Vaccinium myrtillus) It may help reduce stress for its anti-inflammatory effects on the eye capillaries. (Infusion of a spoonful of dried plant per cup of water. Three cups a day) (Eat blueberries into jam)
– Nettle (Urtica dioica) for its ability to improve blood circulation, it can help to facilitate the arrival of components suitable for eye health. For its anti-inflammatory, like blueberry or horsetail, it reduces eye strain. (Infusion of a teaspoon per cup of water. Drink 2 cups daily.) (Decoction of 60 g of dried plant per liter of water. Apply a wet compress over the eyes)
– Horsetail (Equisetum arvense) It has anti-inflammatory properties as well as reduces eye strain. (Make eye washings with towels soaked in the liquid from the decoction for 10 minutes of 100 g of dried plant in a liter of water)
– Carrot (Daucus carota) Carrots are very rich in vitamin A, beta-carotene with antioxidant properties that protect eye health. (Take carrot juice)
Other natural treatments
– Vitamins and minerals: Using certain vitamin and mineral supplements can promote good eye health. These include vitamin supplements, flavonoids, and zinc.
– Eye exercises: These are a series of exercises designed to retrain the muscles of the eyes to help focus correctly.
– Bates Method: Eye training exercises.
– Diet: A proper diet can help improve eye health and prevent deterioration.


More information on astigmatism and its natural treatment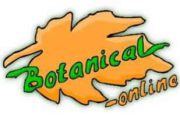 Written by
Editorial
Botanical-online team in charge of content writing