This article was endorsed by
Elisenda Carballido
- Dietitian nutritionist. Postgraduate in Phytotherapy and master in Nutrition and Metabolism.
FOOD PYRAMID OF THE MEDITERRANEAN DIET
FOOD SERVINGS IN THE MEDITERRANEAN DIET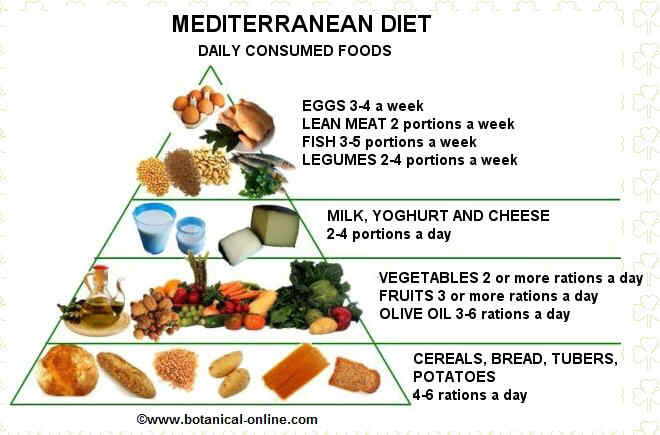 FOODS

BALANCED SERVINGS

Cereals, Bread and tubers: From 4-6 servings a day (Promote whole food)

– Rice, millet, oats, rye, corn

– Potato, sweet potato

– White bread, wholemeal bread, rusks

– Pasta, flour

– Breakfast Cereals

– 60-80g. of rice or pasta in crude

– 40 – 70g. bread

– 30-45g. cereal

– A large potato (200-250g.)

VEGETABLES: At least two servings a day

– 150-200g. cabbage, broccoli, zucchini, squash, spinach, chard, green beans, cauliflower, etc..

– 50 – 150g. tomato, carrot, onion, leek, lettuce

– A dish of boiled vegetables (200g.)

– A salad

– A large tomato salad

FRUITS: At least three servings a day (Best fresh fruit than juices)

– 200g. apple, grapefruit, tangerine, banana, orange, kiwi, pineapple, melon, watermelon, etc.

– 100g. strawberries, blueberries, raspberries, cherries, etc..

– A large piece of fruit or two small

– 2 slices of melon, pineapple, watermelon

– Bowl of fruit salad

OLIVE OIL: From 3-6 servings a day

– For seasoning and cooking.

– A serving of olive oil is considered up to 10g.,That's to say, a tablespoon.

NUTS: From 3-6 servings a week

– Walnuts, almonds, hazelnuts, pine nuts, pistachios, etc..

– 30g. or a handful of nuts

DAIRY: From 2 to 4 servings a day (Avoid fatty dairy)

– 200ml. milk

– 250g. yogurt or kefir

– 40 – 60g. cheese

– 75g. fresh cheese

– A glass of milk

– Two yogurts

– 4 slices of cheese

– 1 single serving of fresh cheese

FISH: 3 to 4 servings per week

– 125 – 150g. white fish: monkfish, hake, sea bass, cod, flounder, etc..

– 100 – 120g. oily fish: sardines, mackerel, fresh salmon, fresh tuna, etc..

– One serving of fish

MEAT AND EGGS: 3 to 4 servings per week

– 100-125g. Lean meat

– Portions of 1 egg

– One serving.

– Up to 4 eggs a week.

LEGUMES: 2 to 4 portions a week

– Peas, beans, chickpeas, lentils.

– 60-80g. of legumes (1 serving)
* Related information: More foods in the Mediterranean diet.

More information on Mediterranean diet.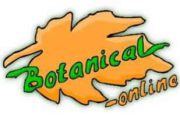 Written by
Editorial
Botanical-online team in charge of content writing