What is the purpose of liquid propolis, in drops, in capsules, etc?
PROPOLIS BENEFITS
Propolis, a very powerful natural antibiotic and antiseptic
Since ancient times the properties of propolis have been mentioned in the healing of wounds or other external injuries of the human body.
Surely the ancients must have discovered these properties when they realized that the corpses found inside the swarms remained undecomposed as they were enveloped in a sticky substance.
Ancient Egyptians used propolis as one of the ingredients of the embalming technique.
The Greek and Roman doctors praised him for his healing properties.
In the nineteenth and twentieth centuries, it has been used as a natural antibiotic along with honey for the healing of war wounds, until penicillin was discovered.
Most cultures, although they did not know exactly what substance was involved, used it abundantly for the treatment of wounds or other possible injuries. In this way they managed to heal better and not become infected.
It has even been used for the treatment of animal infections such as foot-and-mouth disease, mastitis of cows or bronchopneumonia of cows, horses, pigs, sheep, cats and dogs.
Medicinal properties of propolis
Numerous studies conducted since 1970 have shown that propolis is an effective remedy against bacteria and fungi.
By its fungicidal, bactericidal and bacteriostatic properties, it is able to eliminate the fungi or the bacteria or to prevent that these develop enough to produce infections.
The healing properties of this product are mainly attributed to its content in flavonoids and to caffeic and p-cumeric acids. On the other hand, it has regenerative properties of the affected tissues and analgesic properties that are very suitable to calm the pain.
Among the main applications we can mention the following:
REMEDIES WITH PROPOLIS FOR EXTERNAL USE
Propolis for diseases of the skin
Used externally, it can serve to cure numerous skin abnormalities. It can be used in the healing of wounds, cuts, scratches, boils, pimples, burns, warts, dermatitis, eczema, acne, psoriasis, calluses, etc.
(Apply on the lesions some product prepared for sale in pharmacies and natural products stores. Use according to the terms of the leaflet) (Use crude propolis diluted in water)
Propolis for diseases of the mouth
Also, its antibacterial properties may be useful in the treatment of oral diseases caused by microorganisms, such as mouth ulcers, gingivitis, periodontitis, caries, etc.
(Use toothpaste or mouthwashes that have propolis in their composition. Perform a good tooth washing and a mouthwash after washing)
Propolis for infections of the vagina
The vagina and the external parts of the genitals are very rich in microorganisms. Most of them, under normal conditions, are not harmful. When normal conditions of the vaginal flora are altered, harmful microorganisms take advantage to proliferate causing vaginal infections.
Among them, it seems especially effective in the treatment of vaginitis caused by, an infection caused by Trychomonas vaginalis or candidiasis, due to the fungus Candida albicans. Given the broad spectrum of action on propolis bacteria, its use could be effective for other types of vaginitis.
(Perform a vaginal lavage with some product prepared from propolis). The use of these washes is very efficient in cases of vaginal itching.
TREATMENTS WITH PROPOLIS FOR INTERNAL USE
Propolis for respiratory diseases
Used internally, propolis helps in the treatment or prevention of numerous respiratory diseases: flu, pharyngitis, laryngitis, sinusitis, sore throat, bronchitis, cold, etc.
(Ingestion of a product prepared for sale in pharmacies and natural products stores. Use according to the terms of the prospectus)
Is propolis good for asthma, hay fever or respiratory allergy?
Although studies have been conducted that have shown that propolis can cure asthma, hay fever, or other respiratory allergies, it is not appropriate to use this supplement for such purposes.
Since many people may be allergic to some type of pollen contained in propolis, even in low amounts, it is best to dispense with this supplement in case you suffer from any of these anomalies.
Propolis for urinary infections
Propolis can also be used for the treatment of infections of the urinary apparatus, such as cystitis, nephritis, urethritis or prostatitis.
(Ingestion of a product prepared for sale in pharmacies and natural products stores. Use according to the terms of the prospectus)
Propolis as a cholesterol reducer
Some modern studies show that the content of propolis resins may be helpful in reducing fat intake in the gut. In this way, propolis could be suitable for the treatment of cholesterol.
How to preserve propolis?
Although propolis is a fairly stable product, it should be kept in good condition to preserve all its properties. It should be kept in airtight glass bottles and sheltered from the light.
Do not expose to temperatures above 10 or 12 ° C. Properly preserved propolis without macerating in alcohol can endure without losing its properties for up to a year. When it is dissolved in alcohol it can take much more.
Lyophilized propolis preparations (tablets or capsules) are intended to last for a long time, although they have not been studied how much they can withstand or if their properties are inferior to crude propolis, by a loss of values ​​in the freeze-drying process.
Contraindications of propolis
Propolis can cause allergic reactions in certain people both, used externally and internally. Therefore, it is recommended to take it at first in small doses and stop taking it in case of experiencing negative reactions.
The usual dose is usually three grams per day, divided into three doses of one gram each.
Propolis should be chewed slowly. In the case of children, the dose should always be reduced by half.
Ingestion of propolis in high amounts or for longer than normal is counterproductive and may cause vomiting, nausea or other gastrointestinal problems.


More information on propolis, honey and other bee products.
This article was endorsed by
Elisenda Carballido
- Dietitian nutritionist. Postgraduate in Phytotherapy and master in Nutrition and Metabolism.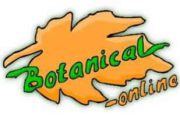 Written by
Editorial
Botanical-online team in charge of content writing