Toxicity of mustard remedies
DANGERS OF MUSTARD
Is mustard toxic?
Common mustard (Brassica nigra) is not a toxic plant when consumed in the recommended amounts, although it can cause side effects.
The danger of these substances is due to its rubefacient very irritating effects: just 1 drop of essential oil of mustard on the skin can produce a severe burn.
What toxic components have mustard?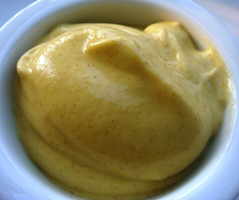 Photo of Dijon mustard
The main toxic components in mustard are glucosinolates in mustard essential oil, also present in its seeds and leaves:
Alilsenevol or allyl isothiocyanate: most abundant substance in the essential oil. It is formed in the mustard seeds when mixed with water (or saliva), by action of the enzyme myrosinase on sinigrin.
It is the substance that gives the characteristic spicy and hot flavor to sauces and preparations with mustard.
SYMPTOMS OF POISONING WITH MUSTARD
External aplications – Topical use or skin
Internal applications – Taking mustard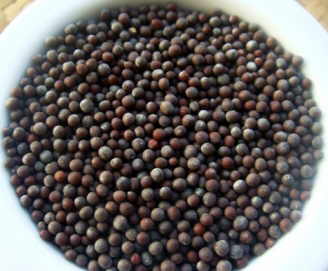 Picture of grains of black mustard (Brassica nigra)
Mustard in pregnancy and lactation
Mustard consumption is NOT recommended during pregnancy and lactation.
Pregnant or lactating women should avoid remedies with mustard. This recommendation is due to the action of glucosinolates. These components are abortifacient and can be transmitted through breast milk to the baby.
Because glucosinolates have antithyroid and goitrogenic activity, they can cause thyroid problems to the baby.
Glucosinolates can affect the functioning of the thyroid gland of children and people with hypothyroidism, but these effects have not been shown on healthy adults.
Children under 6 years should not take medicines with mustard.
Precautions before using remedies with Mustard
* Related information: Side-effects of mustard

More information on mustard.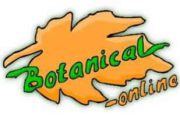 Written by
Editorial
Botanical-online team in charge of content writing