TYPES OF VEGETARIANISM
API AND MACROBIOTIC DIET
What does Api mean?
When you add the prefix "Api-" to any type of vegetarianism, it only indicates that the person usually consumes honey in his/her diet.
Assuming that the honey is produced by bees, which are animals, not all vegetarians accept it. The same thing happens with eggs and dairy products. Some more permissive people take them, but others do not, so honey, as well as eggs o dairy products, is considered an option to define by every vegetarian.
Do occasional vegetarians are vegetarians?
The APIs are a type of vegetarian who add honey to their vegetable diet. Honey is not accepted by all vegetarians.

When we talk about occasional vegetarian, we mean people who regularly eat no meat, but on special occasions, such as family dinners or social situations, they eat it.
There are some people who also greatly reduce the consumption of foods of animal origin, but they do not eliminate them entirely and completely.
By definition, these people are not considered vegetarian, because they do not abstain from eating meat in an absolute and unbreakable way, although they can be considered vegetarian beginners who have started his journey towards vegetarianism, but they require further practice.
Is the macrobiotic diet is a type of vegetarianism?
People who make a macrobiotic diet are not considered vegetarians, but they are often confused between them due to some factors.
Differences between a macrobiotic diet and a vegetarian diet
Some attributes can create confusion and lead to consider macrobiotic food as an expression of vegetarianism. They are mainly based on the fact that people who follow a macrobiotic diet do not consume red meat, but, occasionally, they consume white meats like chicken and turkey, and, regularly, all kinds of fish.
The main difference between a vegetarian diet and a macrobiotic diet is the last one is based on different stages or levels, increasingly stringent and restrictive.
Macrobiotic diets are therefore contrary to a vegetarian diet. A vegetarian diet is maintained (removed food do not vary), balanced (it meets our nutritional needs in the correct proportions) and varied (it offers a range of different kinds of foods from the different groups).
Another important difference is the reason why each type of nutrition is chosen. A vegetarian diet proclaims an ethical way of live, health, harmony with nature.
However, macrobiotic diets attribute yin or yang properties to the different types of food. For example, vegetables and fruits are yin foods… meat, fish, eggs, legumes are yang. They are opposites, which must maintain a balance and are considered to have spiritual powers.
Regarding to cereals, they are considered neutral, so they are the only foods, besides the possibility of drinking something liquid, that take part in the nutrition of the seventh and last stage or level of the macrobiotic diet.


More information about types of vegetarians and vegetarianism
This article was endorsed by
Elisenda Carballido
- Dietitian nutritionist. Postgraduate in Phytotherapy and master in Nutrition and Metabolism.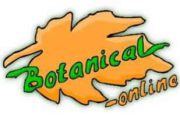 Written by
Editorial
Botanical-online team in charge of content writing