MEDICINAL PROPERTIES OF CARAWAY
Curative properties of caraway
Carminative: Caraway is one of the richest plant in carvone, an aromatic substance present in the essential oil with carminative properties (to treat flatulence). Caraway is used as a spice since time immemorial because it can combat bloating and cramping.The fruits of this plant are recommended for people with flatulence. It oil has calming and antispasmodic effects, so it also can help relieve digestive cramps.In babies with excessive gas, you can manage a few tablespoons caraway infusion with milk. This way you can relieve or prevent colic in babies.
Digestive: this plant, naturally designed for the digestive system, has also numerous components that promote digestion. For its eupeptic qualities, is suitable for people with difficult digestion and already in the times of Dioscorides it was taken to relieve stomach pain.
It is noteworthy that caraway belongs to the same botanical family as fennel, coriander, cumin and anise, and all umbelliferous plants have benefits for the digestive system. An infusion of two or more of these fruits will only increase its medicinal properties.

Caraway fruit
Galactogogue: these seeds have the property to stimulate lactation in nursing women. (Caraway essential oil is contraindicated in this case).
Anticancer: using this condiment not only increases our health. Besides giving flavor to cheeses, salads, breads and casseroles, these delicate fruits are rich in antioxidants and anticancer aromatic components. Among the main components, caraway has high amounts of carvone, limonene, gammaterpinene and carveol.
Stimulant: caraway seeds are the richest natural source of carveol and carvone, two nervous system stimulants. Because of its richness in these components, caraway essential oil can cause seizures.
Dose of caraway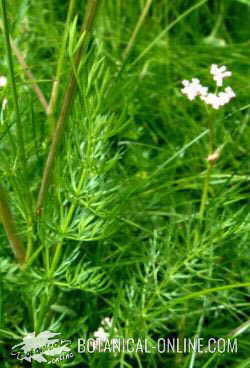 Caraway leaves
It can be used by entering its medicinal seeds in food, by means of medicinal preparations or as aromatic spice. For example:
Infusion of caraway: 2 grams of seeds (half a teaspoon) whole or crushed, per cup of water. Take before a meal as an aperitif, or after it for its digestive properties. You can also take as a carminative. In case of infants, 3 teaspoons of this infusion after meals.
Caraway powder: 300600 mg. (10 fruits) per day with a glass of water or milk. Do not exceed 6 grams daily.
Mother tincture: 50 drops three times a day.
Essential oil: 0.06 0.2 ml per dose.
Contraindications and toxicity of caraway
Caraway essential oil is Not recommended for internal use without professional supervision, as this drug is highly concentrated and its medicinal doses difficult to regulate.
Children under age 6, pregnant or lactating women should not take. To take caraway for breastfeeding, it should be taken as an infusion or as powder.


More information about caraway.
This article was endorsed by
Vicente Martínez Centelles
- Founder of the web and director. Teacher of natural sciences, expert in plants, natural remedies and botanical photography.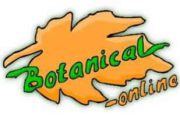 Written by
Editorial
Botanical-online team in charge of content writing