Characteristics of carrot family plants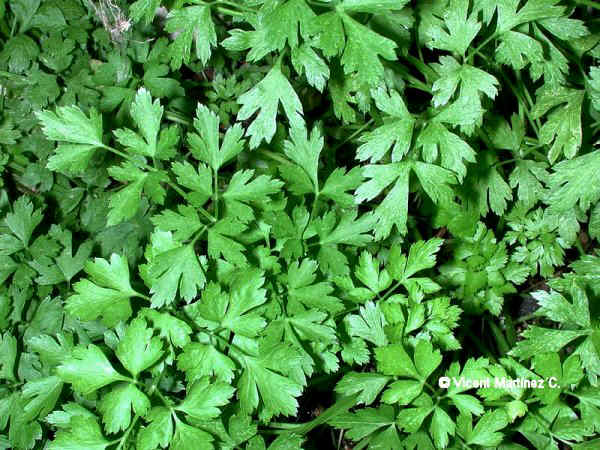 Photo of parsley (Petroselinum crispum)
The Carrot family – umbelliferae – contains about 3000 species of plants dispersed throughout the world, specially in the North Hemisphere.
They are plants very well known as spices or because their medicinal properties, because of the great amount of essential oils they contain.
Some of the, as hemlock, for example, exemplify very strong poisons.
Leaves (1): compound, alternate, with a decurrent sheath.

Stem (2): fistulous, generally herbaceous with big internodes.

Flowers:

(3) Group in umbels, formed of main and secondary ones. The main umbels show at their base a ring of bracts, called involucre (4) and the secondary ones another ring, known as involucel (5). Flowers are placed in the secondary umbels.

Petrosinilum crispum

Calyx: 5 o 0 sepals

Conium maculatum

Petals (6): 5
Stamens: 5

Styles: 2, a nectariferous stylopodium over it.

Fruit (7): Diachene
Genera
It includes the main genera:
AETHUSA AMMI AMMOIDES

ANETHUM

ANGELICA

ANTHRISCUS

APIUM

ASTRANTIA ATHAMANTA

BERULA

BIFORA

BRACHYAPIUM

BUNIUM

BUPLEURUM

CACHRYS

CAPNOPHYLLUM

CARUM

CAUCALIS

CHAEROPHYLLUM

CICUTA

CONOPODIUM

CRITHMUM

CUMINUM

DAUCUS

DETHAWIA

ECHINOPHORA

ELAESOLINUM

ENDRESSIA

FALCARIA

FERULA

FERULAGO

FOENICULUM
GUILLONEA

HERACLEUM

HOHEHACKERIA

HYDROCOTYLE

KUNDMANNIA

LAGOECIA

LASERPITIUM

LEVISTICUM

LIGUSTICUM

MAGYDARIS

MEUM

MOLOPOSPERMUM

MYRRHIS

MYRRHOIDES

NAUFRAGA

ONEANTHE

OPOPANAX

ORLAYA

PASTINACA

PEUDEDANUM

PHYSOSPERMUM PIMPINELLA

PSEUDORLAYA

PTYCHOTIS

RIDOLFIA

SANICULA

SCANDIX

SELINUM

SESELI

SILAUM

SISON

SIUM

SMIRNIUM

THAPSIA

TORDYLIUM

TORILIS

TRINIA

TURGENIA

XATARTIA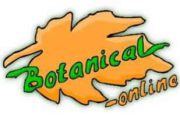 Written by
Editorial
Botanical-online team in charge of content writing