Home remedies with barley
Barley as natural medicine
Barley water for stomach problems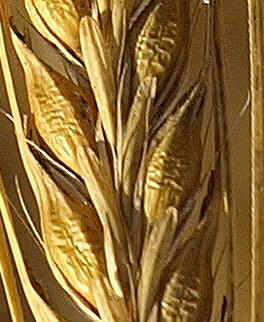 Barley water is obtained by placing the barley grains in water (see recipe for barley water) Barley contains soluble fiber and starch. The latter is especially useful for its emollient (softener), absorbent, anti-inflammatory and antiseptic properties. No wonder that plants containing this component are used for making poultices.
Remedies with barley
Barley is one of the best starchy foods which makes it very suitable for the treatment of problems such as:
Stomach ache: Starch is a carbohydrate whose softening and absorbent properties are useful to smooth the intestinal mucosa, making it highly recommended in cases of stomach pain caused by irritation. (Take three glasses of barley water)
Heartburn: The above treatment is adequate to relieve the excess acids that are responsible for heartburn.
Diarrhea: The absorptive capacity of starch is useful in cases of mild diarrhea, because it is able to absorb excess fluid in the stool and stop diarrhea. (Take three glasses of barley water)
Mouth sores: The emollient properties of starch are useful in the treatment of cold sores. (Gargling with barley water)
Sore throat: In cases of inflammation of throat, tonsils, tobacco, cold, etc. gargling with barley water help reduce inflammation and decrease pain.
Excessive thirst: Barley water can be very useful to quench your thirst on hot days or as a result of physical abnormality (Take three glasses of barley water)
Dehydration: No less interesting is barley water to replenish fluids and minerals lost in dehydration processes that cause the excessive heat, fever, excess of sweat, excess of urination, etc.
Barley water to treat fever
Barley water hydrates and reduces fever. (Dilute 5 teaspoons of barley water and two liters of water. Boil the mixture until it is half water. Add the juice of a lemon. Take two glasses per day)
Barley juice, rich in chlorophyll
Barley, as wheat plant, is very rich in chlorophyll. Chlorophyll is a basic component of the plants since it is the green pigment that takes part in photosynthesis.
From the point of view of the natural medicine, chlorophyll is very important due to its anti-carcinogenic, anti-bacterial, antioxidant and energizing properties. (More information on chlorophyll)
Barley grain, a food with well-recognized medicinal and food properties
Barley grain has been widely recognized by its properties for the treatment of cholesterol, constipation or colon cancer.


More information about the characteristics of barley and its food properties
This article was endorsed by
Montserrat Enrich
- Journalist specializing in edible wild plants and plant uses.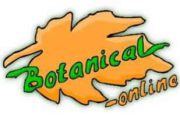 Written by
Editorial
Botanical-online team in charge of content writing