BOLDO HAZARDS
Is boldo toxic?
Boldo is not a toxic plant in the recommended doses.
In some regions of the world it is a culinary spice and is used in food in small doses. In particular, it is an aromatic herb of Chilean cuisine.
This plant has become one of the most prescribed in phytotherapy for the liver in herbalists '.
However, boldo is a plant rich in essential oils and contains medicinal components with certain contraindications. It use may cause side effects.
* More information: See the side effects and contraindications.
What components does boldo contain?
Essential oil (1-3%): it contains monoterpene carbides (p-cymene, alpha and beta-pinene, gamma-terpinene) and oxygenated monoterpenes (ascaridol, cineol, linalool, terpineol and camphor).
Isoquinoleinic alkaloids (0.2-0.5%): Boldo contains about 20 alkaloids derived from aporphine, the most important being boldine, which represents 25-30% of the total alkaloids.
Flavonic glycosides: boldoside, boldoglucin.
Flavonoids: rhamnetol, isorhamnetol, kaempferol, catechins.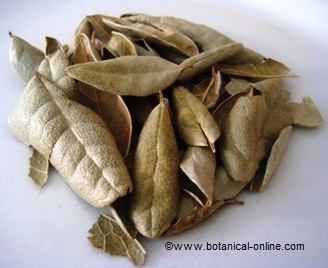 What effects can boldo produce?
In very high doses, boldo essential oil has narcotic, hypnotic and convulsive effects. It may produce hallucinations, vertigo and vomiting. Use the dry plant in the recommended doses.
Boldo essential oil should be used in very low doses: doses higher than 0.3g. cause diarrhea and other adverse effects, even palsy.
The essential oil has caused irritation of the kidneys and the genitourinary tract.
Essential oil or high doses of the dry plant have been shown to be abortive and cause disruption of the fetus. Boldo is NOT a recommended plant during pregnancy.
The alkaloids of the plant, specially boldine, are toxic in high doses. However, infusions at 1 and 2% do not cause toxic effects.
Boldo alkaloids and glycosides of the plant are toxic to rodents.
Because of its content in alkaloids and its richness in essential oils, boldo should not be used in long treatments or for more than 4 weeks.
Precautions with boldo treatments
Here are the basic precautions for healthy people. You will find the contraindications and side effects in an extended way in the sections of the list.
Do not perform treatments longer than 4 weeks. Follow the doses prescribed by your doctor.
It should not be consumed by pregnant or breastfeeding women.
The essential oil of the plant should not be used in children under 12 years old.
Ask your doctor about boldo safety if you take medication.
Check with your doctor about boldo safety if you have liver or kidney disease.


More information on boldo
This article was endorsed by
Vicente Martínez Centelles
- Founder of the web and director. Teacher of natural sciences, expert in plants, natural remedies and botanical photography.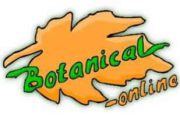 Written by
Editorial
Botanical-online team in charge of content writing