HOW TO GROW BOLDO
Characteristics of boldo
– Slowly growing dioecious shrub reaching 7m. Height (up to 20m). Crown rounded, very branched. The whole shrub gives off a strong aroma of camphor and lemon.
– Glaucous or green foliage, opposite leaves, petiolated, elliptic and whole, obtuse apex.
– Cluster flowers, white or yellow, very aromatic. The plant is in bloom in summer.
– The fruit is a small fleshy drupe of greenish-yellow color at maturity, edible. To produce fruits, the flowers must be pollinated, because it is a dioecious plant.
Boldo required climate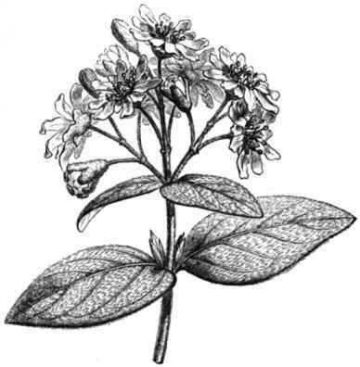 – Plant native to the mountainous and dry regions of Chile.
– Altitudes below 1,000m.
– It does not tolerate frost.
– It can grow in full sun or semi-shade.
Suitable soil for boldo
– Shrub from shallow and often stony soils.
– Type of soil: sandy and clayey soils. Good drainage.
– Acidic or neutral pH.
Propagation of boldo
Propagation by seeds
– Seeding in hot bed.
– Transplanting of seedlings in individual pots when their size allows manipulation.
– Greenhouse cultivation at least during the first winter.
– Stakes of wood during its growth.
Boldo irrigation
– Space out irrigation. Keep humidity level low.
– Increase the frequency of irrigation in very dry seasons.
– Leaf edge winding is a plant response to environmental stress, usually due to lack of water. Because boldo is a dry-climate shrub, the leaf edges may be slightly curved. If they wind up more than normal, it is an indicator that we must water more frequently.
Medicinal components of boldo
COMPONENTS OF BOLDO
– Alkaloids (0.2-0.5%): boldine, isoboldine, reticuline, laurotetanine, laurolitsine, isocorydine, norisocorydine, pachycarpine (espartein).

– Essential oil (1-3%): cineole (Eucalyptol), cymol, ascaridole, eugenol, pinene and terpineol.

– Tannins (1-2%)

– Flavonic glycosides: boldoside, boldoglucin.

– Flavonoids: rhamnetol, isorrhamnetol, kaempferol, catechins


More information on boldo
This article was endorsed by
Julián Masats
- Technical agricultural engineer specialized in horticulture and gardening.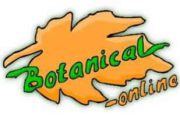 Written by
Editorial
Botanical-online team in charge of content writing