WHEN YOU SHOULD NOT TAKE BOLDO
What are boldo contraindications?
Long treatments: Long treatments are contraindicated in all cases. Boldo treatments should not exceed 4 weeks in all cases.
Pregnancy and lactation: Boldo treatment can only be prescribed by a specialist doctor and under his supervision.
The dose should be set by your doctor. High doses have been found to be abortifacient. Boldo must NOT be taken during pregnancy or lactation.
Essential oil: The essential oil of the plant should not be used in children under 12 years nor in pregnant women.
Diarrhea: Boldo treatments may have a slightly laxative effect due to their choleretic properties, since bile expelled in the intestine is irritating and causes a laxative response. People with diarrhea should not take this plant.
Stones in the gallbladder: Despite being a plant used for colic pain, using this plant in case of stones in the gallbladder has major dangers. Its choleretic effect could expel stones into the bile ducts and cause obstruction of the bile ducts.
Bile duct obstruction: Boldo is a plant that can prevent stones in the gallbladder, but its treatment in people who already have them should be strictly ruled by a doctor. * More information: Natural treatment of stones in the gallbladder.
Severe liver disease: Boldo should not be taken in case of severe liver disease or chronic liver disease. Talk to your doctor before taking boldo if you are liver in not healthy.
Kidney diseases: The essential oil of the plant has caused irritation of the kidneys and the genitourinary tract. Do not use the essential oil or the plant in people with renal insufficiency. Consult your doctor before taking boldo if you have kidney disease.
Anticoagulant drugs and others: Boldo contains coumarins, which disable it as a medicinal plant for people taking anticoagulants as it increases the risk of bleeding. Interactions and unwanted effects may occur if combined with other drugs. Check with your doctor if you are taking medication.


More information on boldo
This article was endorsed by
Montserrat Enrich
- Journalist specializing in edible wild plants and plant uses.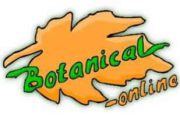 Written by
Editorial
Botanical-online team in charge of content writing