Benefits of wheat germ oil
What properties does wheat germ oil have?
Wheat germ oil is rich in essential fatty acids, primarily omega 6, with anti-inflammatory effect. They are called essential because they must be provided through the diet, because the body cannot synthesize them.
With essential fats, the body makes anti-inflammatory substances, called prostaglandins, that are responsible for relieving pain caused by inflammatory processes, such as menstrual pain.
It is also the richest food in vitamin E, with antioxidant and protective properties of the digestive membranes. For this reason, this oil is especially recommended in cases of gastritis or ulcer.
Medicinal uses of wheat germ oil applied internally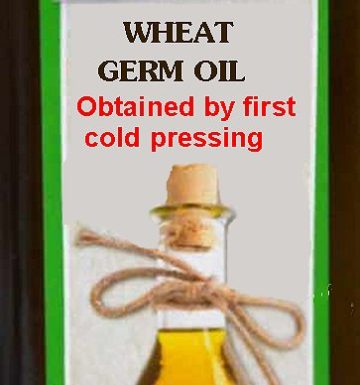 Among the main uses of wheat germ oil, we can point out the following:
 Cardiovascular health: Vitamin E is also known as vitamin of the heart, because it is essential for its proper functioning.
Vitamin E source: It is usually consumed in case of nutritional deficiency of vitamin E or in cases where antioxidant needs have increased and need to increase intake. The recommended daily amount of vitamin E for an adult is 10 mg. A tablespoon of wheat germ oil contains 190% of the daily needs of this vitamin (19mg.)
As a source of vitamin E, wheat germ can be used against skin conditions such as pregnancy stretch marks, to improve the appearance of the skin from within, and also to improve heart health and hypertension.
Improve fertility: Beneficial properties are attributed to improve fertility, after oral administration. Due to its antioxidant effect, it protects us against oxidative aggressions and maintains a good state of the vaginal mucous membranes. In addition, it balances the production of hormones promoting an ideal vaginal environment and  state of the ovules to become pregnant  more easily.
 Constipation: Wheat germ oil can be taken on an empty stomach as a remedy for constipation, for its lubricating effect (In the mornings, one tablespoon orally on an empty stomach) (Take 2 pearls of 700 mg with 1 glass of water fasting).
External remedies with wheat germ oil for the skin and hair health
Wheat germ oil stands out mainly for its beneficial properties for the skin. The essential fatty acids linoleic acid (omega 6) and linolenic acid (omega 3) are cosmetically active components, because, applied externally, they lubricate the skin and form a fatty film that prevents dehydration, thus preventing the appearance of wrinkles and skin problems dry
Vitamin E, which is abundant in wheat germ oil, improves the skin's absorption of nutrients and has an antioxidant effect, which protects and improves the skin's condition.
Wheat germ oil is an almost indispensable component for beauty creams, for dry skin, moisturizers, homemade masks or wrinkle creams.
For all these properties, wheat germ oil is widely used for a multitude of preparations, both cosmetic and pharmaceutical.
Benefits for the skin and hair of wheat germ oil
At the cosmetic level, we can find it as a product with the following purposes:
Wheat germ oil,  a recommended massage oil
Wheat germ oil is an excellent massage base oil, in which we can dilute essential oils according to the type of effect desired. It is an excellent lubricant for massages, which also nourishes the skin intensely.
Due to its thickness, it may need to be diluted in another oil or cream with a lighter density, such as olive oil, but, used alone,  it is difficult to apply and spread.
Wheat germ oil is used as a pharmaceutical oil
It is mostly used as a vitamin E supplement and because of its antioxidant effect in our body, but also because of the vasodilator effect to improve the circulation of essential fatty acids (it contains mainly omega 6).


More information on wheat germ oil
This article was endorsed by
Elisenda Carballido
- Dietitian nutritionist. Postgraduate in Phytotherapy and master in Nutrition and Metabolism.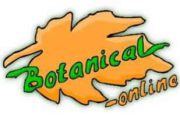 Written by
Editorial
Botanical-online team in charge of content writing