Natural herbal treatment for vitiligo
Can vitiligo be treated with natural remedies?
Although there is no definitive home treatment for this disorder, natural treatment for vitiligo involves using a series of natural resources that, combined with the official treatment, can help prevent this disease or improve its symptoms. You can consult with the doctor about the following resources:
Medicinal plants for vitiligo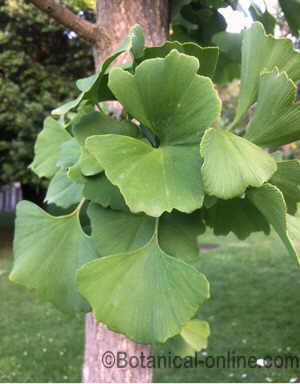 Among all of them, we could point out:
Gingko (Ginkgo biloba): ginkgo biloba extract is a good antioxidant and immunomodulatory, so that it has been used in studies for its ability to stop the spread of vitiligo and encourage the development of pigment in depigmented areas. Its use has proved quite effective in patients with sharply demarcated zones and slow progress. (Check with your doctor whether this treatment is suitable for you)
Pepper (Piper nigrum)Studies at King's College in London conducted on mice have proved very promising in stimulating pigmentation in people affected by vitiligo.
Vitamins, minerals and enzymes for vitiligo
Vitamin B: This vitamin have been useful in many patients to delay the advance of the depigmentation. (Consult with your doctor about the suitable dose and the suitable duration of the treatment. The treatment usually lasts 4 or 5 weeks)
Beta carotene supplements: Carotenoids are powerful antioxidants which makes them very suitable to prevent or halt the progression of vitiligo melanocytes because the protect them against the negative action of free radicals. Moreover, once ingested, they are converted in our body into vitamin A, which, among other properties, is very suitable for the preservation of the skin. (The usual dose is 150 mg per kilo daily, divided into two doses for seven days. Then keep the dose for 90 days with a single daily dose. This supplement should not be provided to smokers. Because of its interactions with other drugs, your should consult your doctor first.
Mineral supplements: In case of lack of minerals, we recommend to take supplements. The generally recommended dose is twice the normal for 30 days. (Tell your doctor about a possible hair analysis, blood and sugar tests to detect ay possible mineral deficiencies)
Supplements of digestive enzymes: You should also consult with a nutritionist on your regular diet, so that any possible food shortages caused by an inadequate diet or intestinal problems could be identified. Your nutritionist can fix these problems with the preparation of an adequate diet. You can also be recommended to take digestive enzymes.
Phototherapy (UVA) for vitiligo
Phototherapy is used as a resource to stimulate melanin production. The process involves administering certain substances that increase the body's ability to absorb ultraviolet waves and then apply this kind of waves. This implies a fairly large number of sessions. The latest treatments include the application of these waves using a laser.
The success of this therapy depends on the health status of melanin-producing cells or melanocytes. If these are destroyed, the treatment has no chance. If there are still living cells, the result depends on the individual reaction of each patient and the degree that each person tries to get pigmentation. In general, it is estimated that there is a 15 to 50% chance to improve it.
This type of treatment used for extended periods has been associated with increased incidence of skin cancer.
Solar phototherapy for vitiligo
In this case the treatment involves the administration of the amino acid phenylalanine via internal and external and a moderate and controlled exposure to sunlight for a short period of time.
Use of pigments or dyes to cover discolored areas of vitiligo
There are cosmetics can disguise the appearance of spots in cases when recoloring the affected areas is not possible. Many of these dyes are made with natural products based on medicinal herbs and do not constitute a risk to the patient's health. However, you should consult a doctor what is the best pigment and how to apply it.
Depigmentation of the colored zone
In more extreme cases, when the depigmented areas are larger than the pigmented areas, you can opt for the latter depigmentation. In this case you should consult a doctor about this treatment including drug application to the skin.
The last treatment for vitiligo
Black pepper for vitiligo?

Studies carried out at King's College in London conducted on mice have proved that black pepper is very promising in the stimulation of pigmentation in people with vitiligo.
According to the British Journal of Dermatology, piperine, the component that gives the black pepper its sharp flavor, and its synthetic derivatives, applied externally on the skin, helps to achieve uniform pigmentation.
According to Antony Young, a leading project manager, these treatments are very hopeful for vitiligo patients, especially for those who do not respond to current therapy using steroids and phototherapy.
In this study it was demonstrated that the external application of this product during a month and a half was able to give back a clear brown coloration to the affected skin of the mice. When this product was combined with the application of ultraviolet rays during the same period, the discolored areas unfolded an even darker color.


More information on vitiligo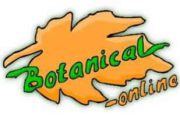 Written by
Editorial
Botanical-online team in charge of content writing