(Chelidonium majus)
WHEN YOU SHOULD NOT TAKE GREATER CELANDINE
Precautions before taking greater celandine
Do not eat the fresh plant as food. Celandine is NOT an edible plant.
Respect patterned doses.
Do not use the roots of the plant, as they have a higher content of toxic alkaloids than the aerial parts of the plant.
Contraindications of greater celandine
Jaundice: celandine not recommended to treat liver affectations. Its use can cause acute hepatitis.
Stones in the gallbladder: Although not recommended, celandine remedies can be prepared as an analgesic for biliary colic, gallbladder stones or abdominal pain. However, its use could cause airway obstruction due to liver choleretic components.
People taking medication for the liver. Celandine interacts with medication for the liver, so it may also have toxic effects on the liver.

More information on greater celandine.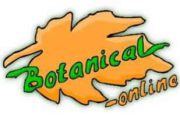 Written by
Editorial
Botanical-online team in charge of content writing