Herbal treatment for eye irritation
How to cure eye irritation with natural remedies
The primary role of phytotherapy in treating red irritated eyes involves using a number of plants aiming the following:
– Anti-inflammatory plants: Plants that reduce swollen or irritated eyes.
– Nutritive plants: Plants that provide the nutrients necessary for the proper functioning of your vision.
Phytotherapy: Herbal remedies for eye irritation
External use preparations for irritated eyes
– Chamomile: (Matricaria chamomilla) This plant is particularly interesting for eye disorders – conjunctivitis, allergies, tired eyes, styes, etc. – Chamomile contains anti-inflammatory and antiseptic ingredients which make it very suitable as a natural eye drops (15-minute infusion of a spoonful of dry flowers in a cup of water. Moisten a cloth and apply over eyes) (Do not use in case of allergic conjunctivitis or hay fever)
Applying wet compresses with 50% infusion of chamomile and eyebright (Euphrasia officinalis) can be very useful.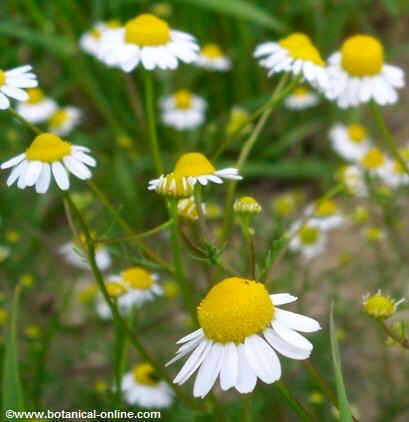 – Potatoes (Solanum tuberosum) The application of a raw potato slice on your tired and irritated eyes helps reduce inflammation. (Do not eat raw potatoes, since they are poisonous. More information about potato toxicity)
– Plantain (Plantago major) An eye bath made with the liquid from the decoction for 1 / 4 hour of 5 tablespoons of dried leaves per liter of water is a good remedy to relieve tired reddened eyes, inflamed by too much work. Very useful after having read a lot or for conjunctivitis.
– Agave (Agave americana) It can be used as eye drops to reduce eye irritation(Infusion for 15 minutes of 5 tablespoons of dried leaves per liter of water. Filter and apply to bloodshot, tired or bruised eyes by means of a gauze soaked in this liquid.)

– Cucumbers (Cucumis sp) One of many interesting applications of the cucumber is its ability to relax irritated eyes. It is able to moisten and sooth your eyes to avoid eye redness. The application of a pair of freshly cut slices on the eyelids, is a good anti-edematous natural eye drops and a good solution to reduce eyes swelling after a busy day or a long night of partying.
– Green tea (Camellia sinensis) It diminishes inflammation and relaxes your eyes. (Apply wet compresses with the infusion of a spoonful of dried plant per cup of water). (A good trick to relax your eyes and prevent the redness caused by conjunctivitis is to apply on your closed eyes for 10 minutes a soaked warm bag of a tea after having prepared the infusion)
– Fennel (Foeniculum vulgare) It relieves irritated or tired eyes (Squeeze the tender plant and apply with a gauze a little juice on your eyes) (Such as in green tea, you can use the used bag for the same purpose.


More information about red irritated eyes and its natural treatment.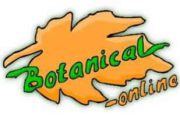 Written by
Editorial
Botanical-online team in charge of content writing