Risks of taking glucomannan
POTENCIAL PROBLEMS OF GLUCOMANANE
Dangers of glucomannan
Flatulence and abdominal discomfort: glucomannan is a type of fiber with a probiotic effect, which can produce gas, bloating and abdominal discomfort. In these cases, glucomannan must be suppressed from the diet and progressively reintroduced into the diet.

Hypoglycemic effect: glucomannan lowers sugar and insulin levels after eating. In the case of people with diabetes, this supplement may influence their insulin or medication guidelines, so special care and medical supervision is required.

Malabsorption of nutrients: because the glucomannan fiber captures bile salts in the intestine, causes a lower absorption of the vitamins K, A, D, E.
Adequate consumption of glucomannan has been shown to have no effect on the absorption of iron, calcium, copper and zinc.
Esophageal obstruction: consists of an obstruction of the esophagus produced by the hydration of the glucomannan at the esophageal level. To prevent this problem, each supplement should be taken with 2 glasses of water, to facilitate the transit of the capsule to the stomach.
In 1984 and 1985 there were 6 cases of esophageal obstruction in Australia after ingesting 500mg. Of glucomannan. For this reason, the sale of glucomannan in that country was banned in 1985.
Malabsorption of drugs: glucomannan interferes with the absorption of some drugs. Take glucomannan at least 1 hour before your medication. It is shown to affect medication with sulfonylureas (antidiabetics) and drugs that reduce intestinal transit, as anticholinergic drugs and calcium antagonists.
Precautions with glucomannan supplements
Do not take glucomannan if you are pregnant or breastfeeding. Not enough is known about the use of glucomannan during pregnancy and lactation.

Do not take glucomannan before surgery. The hypoglycaemic effect may interfere with anesthesia.

Glucomannan supplements should be taken at least 2 hours before any medication.

People with diabetes should be especially cautious. Glucomannan can affect sugar levels, and influence insulin patterns.


More information on glucomannan.
This article was endorsed by
Montserrat Enrich
- Journalist specializing in edible wild plants and plant uses.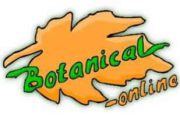 Written by
Editorial
Botanical-online team in charge of content writing