Hydrastis canadensis
DANGERS OF GOLDEN SEAL
Is golden seal a toxic plant?
– No, golden seal (Hydrastis canadensis) is not a poisonous plant.
– However, high doses or long treatments with the plant may present toxicity.
– If you have questions about its use, consult your doctor.
What toxic components has golden seal?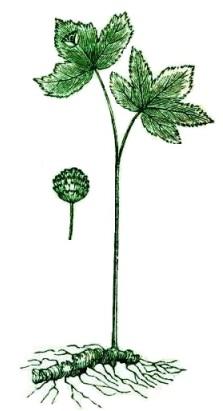 Golden seal illustration
The plant contains isoquinoline alkaloids, mainly berberine, hydrastine and, to a lesser extent, Canadine. These components are cholagogue, astringent, strong antiseptic and anti-inflammatory.

Hydrastine is an ingredient in some eye drops.
Effects of golden seal
The plant causes the constriction of the capillaries, which gives virtues to curb the hemorrhages. However, overdosage can cause hypertension as a side effect.

In therapeutic doses, golden seal can lower blood pressure or alter heart rate, so it should not be taken by people with heart disease.

Continued use depletes the intestinal flora, as it is a strong antiseptic and destroys healthy intestinal bacteria. This can lead to digestive problems such as vomiting, belly swelling and malabsorption of nutrients.
* More information about the side effects of golden seal.
Dose of golden seal
Longer treatments are contraindicated. Some authors advise not to exceed a week treatment, while others advise not to exceed 3 weeks of treatment, and rest for at least 2 weeks.
Capsules: 500mg. Up to 3 times a day.

Extract: from 4 to 6ml.
Precautions with golden seal
Do not take if you are pregnant or breastfeeding. It can cause miscarriage or harm the baby.

Do not use in children under 15 years of age.

Check with your doctor if you have questions about the safety of the treatment.

Respect the prescribed doses.

Do not ingest the fresh plant as food. It is not an edible plant.

It is not recommended to use as eye drops, as it can irritate the mucous membranes of the eyes.

Do not apply to open wounds or sensitive skin.


More information on golden seal properties, contraindications and side effects.
This article was endorsed by
Montserrat Enrich
- Journalist specializing in edible wild plants and plant uses.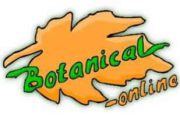 Written by
Editorial
Botanical-online team in charge of content writing