Properties of Phlomis lychnitis
Characteristics of lamwick plant
Common noun: Lamwick Plant
Scientific noun: Phlomis lychnitis
Family: Labiate
Habitat: We find it in dry calcareous lands and rocky places with a flowering season from May to July.
Characteristics of lamwick plant
It's a shrub which may reach 50 cm. Its stems are covered with a white, almost velvet-like, hairy layer. It is possible for the basal leaves to be till 11 cm long. The flowers are the most distinctive part of the plant.They gather together in verticils from 5 to 10 flowers. They are protected underneath but some sort of oval leaves which are actually bracts. The corolla is yellow and its curved upper lobes look like helmets protecting the lower ones.
A twig with some flowers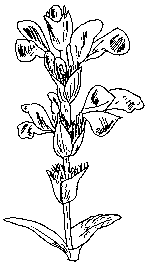 Properties of lamwick plant
Medicinal properties of lamwick plant
It's got astringent properties that may be very useful for hemorrhoidal treatment.


Home remedies of lamwick plant
By folding its leaves and soaking them in vegetal oil, we can obtain some very resourceful wicks to be used in oil lamps. It is from this very peculiar use that the noun of the plant seems to derive ("Phlomis" meant "flame " for the Ancient Greeks)


Picking and storing: Spring is the best season to make use of the plant, specially if you want to pick up the flowers. For the domestic use you can collect the leaves whenever you need them.


More information about natural medicine.
This article was endorsed by
Montserrat Enrich
- Journalist specializing in edible wild plants and plant uses.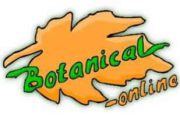 Written by
Editorial
Botanical-online team in charge of content writing