Benefits of brewer's yeast for hair
BREWER'S YEAST TO HAVE A BEAUTIFUL AND HEALTHY HAIR
Is brewer's yeast suitable for hair?
Brewer's yeast is a very suitable supplement for the health of your hair.

Why is brewer's yeast very good for one's hair?
Because it contains a large amount of suitable components for hair, among which are the following:
Many proteins: In this sense it surpasses beef and veal and soy. Hair is made up of a protein called keratin.
The lack of this protein is manifested by a lackluster hair, lacking in vigor that can even split or detach from the hair follicle.
What minerals has brewer's yeast for your hair?
The main minerals are:
Selenium: Selenium is used to prevent and eliminate dandruff, so it appears in the composition of many shampoos.
Phosphorus: Selenium and phosphorus combine to form selenium sulfide, a component that neutralizes dandruff.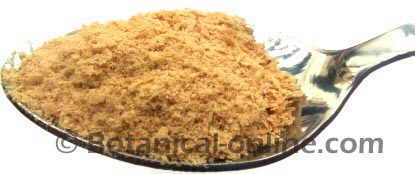 Photo of a spoonful of brewer's yeast powder
How do you take brewer's yeast?
It can be taken directly in the form of tablets or capsules or in the form of flakes or powder to add to food.
It can be added to food: salads, yogurt, with juice, with vegetables, with legumes, etc.


More information on brewer's yeast properties and other food supplements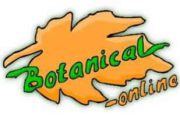 Written by
Editorial
Botanical-online team in charge of content writing