Herbal remedies for narcolepsy
Phytotherapy: Medicinal plant preparations for narcolepsy
Yohimbe (Pausinystalia yohimbe) This plant contains yohimbine, a natural stimulant that is sometimes used to treat this disorder.
It is thought that this plant stimulates the individual making him/her stay awake longer. This plant is also used to treat impotence as a natural viagra (In fact before this drug was produced, it was used as a natural remedy for this dysfunction).
However, being a stimulant plant with similar properties to amphetamines, it has some side effects and some possible contraindications, so that if you want to use it, you should consult your doctor previously.
Tips to improve narcolepsy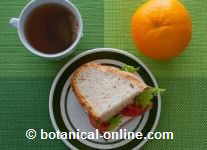 If you suffer from narcolepsy, you can follow some recommendations to improve your condition so that your sleep attacks do not appear so frequently.
Change your eating habits: Because many of the attacks of narcolepsy occur after eating, especially with big meals, it is recommended for you to do more frugal and more frequent meals. Your should replace high-saturated fat food by a low-fat diet.
Natural foods are much richer in vitamins and minerals. They can help you reduce the number of sleep attacks throughout the day. (More information about how to reduce fat in meal)
Take a nap after meals: A nap of a quarter of an hour after meals can alleviate your need for sleep during the day.
Remove toxins: Alcohol, tobacco or other drugs can aggravate your narcolepsy symptoms. If your brain is free from toxins, it will surely function more adequately.


More information about narcolepsy and other sleep disorders.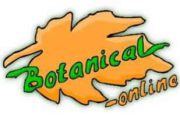 Written by
Editorial
Botanical-online team in charge of content writing