(Hylocereus undatus)
CLASSES OF DRAGON FRUIT
White-fleshed dragon fruit (Hylocereus undulatus)
What are pitahaya fruits?
The term dragon fruit is a common name used to refer to various cacti fruits of plants of the genus Hylocereus, Selenicereus and Cereus spp.
The origin of these plants is uncertain, although it is from the southwestern of United States and Mexico to Peru and Argentina.
Pitahaya fruits are colorful. they can be red, pink, yellow or white, with the pulp of the same colors.
Pitahaya greenish bracts present in the skin are very characteristics,, giving them an exotic and attractive appearance for decorating dishes cocktails, etc
The fruits are eaten raw, and taste a bit tasteless. Today, dragon fruit cultivators try to select the tastiest fruits.
Its attractive color and exotic looks are the main attraction for its consumption and marketing.
Types of pitahayas
– Common Pitahaya (Hylocereus undatus): fruit red skin and white flesh. The flowers are very decorative and aromatic, green bracts and petals white or cream color. The taste of the fruit, which can reach up to 1 kg. weight, is similar to a cantaloupe. The most popular commercial varieties are Alice and Alice Snow.
There are varieties of vinous red pulp, which also abounds in the market. These pitahayas purple contain anthocyanins.
These varieties are grown mainly in Mexico, Israel, Nicaragua, Ecuador and Vietnam.
– Yellow Pitahaya (Selenicereus megalanthus): fruit with yellow skin and white flesh, translucent, with seeds inside. Azíucares its content is greater than the fruits of Hylocereus spp., So it tastes sweeter.
This variety is the most cultivated in Colombia and Israel, and is distinguished from the pitahayas because the skin has thorns instead of bracts.
yellow pitahaya (Cereus triangularis)
red dragon fruit (Hylocereus ocamponis)


More information on dragon fruit.
This article was endorsed by
Vicente Martínez Centelles
- Founder of the web and director. Teacher of natural sciences, expert in plants, natural remedies and botanical photography.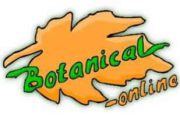 Written by
Editorial
Botanical-online team in charge of content writing