PROPERTIES OF SUNFLOWER OIL FOR YOUR HAIR
Why sunflower oil is good for hair?
Sunflower oil has a number of characteristics that make it suitable for hair care. Among them we can mention the following:
– Anti-alopecic / anti- baldness: Sunflower oil contains components that can prevent or slow hair loss. Among them, oleic acid, linoleic acid and palmitic acid.
– Anti- dandruff: Sunflower oil is rich in menthol, a component important for dandruff treatment.
– Antibacterial: Sunflower oil is rich in antibacterial components therefore, used in shampoos or hair products, it will help to keep the scalp free of microorganisms that can alter its state.
– Antipruritic: Antipruritic properties are provided by glycine and menthol. They are adequate to prevent itching of the scalp, something very common in hair problems like dandruff or seborrhea.
– Moisturizing: Like other vegetable oils, sunflower oil is a good scalp and hair moisturizer. Its application will promote better handling of the hair which will give it smoothness. This will imply less daily hair loss and a better state of the hair follicle.
Preparations for hair with sunflower oil
Among the many preparations with sunflower oil, we have, for example, the following: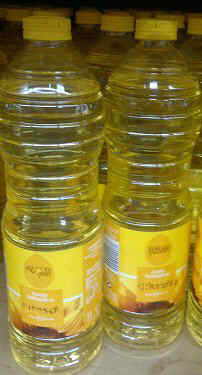 Sunflower oil bottles
Sunflower oil shampoo for dry hair
Ingredients– One tablespoon neutral shampoo (Baby shampoo)

– 1 egg yolk

– Half a tablespoon of sunflower oil

Preparation:

– Mix all ingredients

How to apply it?

– Wash your hair with the mixture

– Rinse with warm water
* Related information:
Calendula cream with sunflower oil for dry skin
Differences between olive oil and sunflower


More information on sunflower and sunflower oil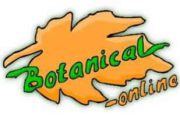 Written by
Editorial
Botanical-online team in charge of content writing