PLANTS FOR SALPINGITIS
INFlamMATION OF THE FALLOPIAN TUBES
Characteristics of salpingitis
SALPINGITIS is a female genital tract disease involving the inflammation of the fallopian tubes. Also known as acute pelvic inflammatory disease (EPI)
It is a disease that affects many women, being the adolescents those that have a higher probability of developing it.
It is one of the causes that can produce female infertility.
Symptoms of salpingitis
The main symptoms of salpingitis are: Flow, heaviness in the stomach, fever…
Causes of salpingitis
The main causes of salpingitis are
– Abortion
– Infections of the vagina, such as gonorrhea.
– Problems of postpartum
PHYTOTHERAPY: Herbal remedies for the inflammation of the fallopian tubes
External use
Yarrow:(Achillea millefolium L.) Sitz baths with the infusion of the flowering tops.

More information on female genital diseases.
Related subjects: Vaginal infections, Cysts, Cancer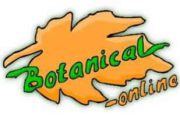 Written by
Editorial
Botanical-online team in charge of content writing