Do phytoestrogens help in therapy to change gender?
A question on the importance of phytoestrogens work for transgender
" I would like to ask you about phytoestrogens, I have a male body but I really like female aesthetics and I have seen that there are people like me who take hormones but in medicine format. I am not really interested in that process.
I wanted to ask if eating foods high in phytoestrogens, (foods,  NOT supplements), can work like going into hormonal treatment. In other words, if consuming phytoestrogens can develop feminine characteristics in me"
* Inquiry received through the Botanical Facebook online.
How can phytoestrogens help feminization?
Phytoestrogens are components of plants that are very similar to estrogen hormones (female hormones).
These substances have the ability to bind to the same cells as estrogens, exerting functions similar to estrogen hormones, although their effect is lighter or more discreet.
For this reason it is thought that eating foods rich in phytoestrogens, which are mainly fermented soybean derivatives (containing phytoestrogens called isoflavones), could produce feminization effects.
Soy isoflavones supplements
There are soy isoflavones supplements that contain much more isoflavones than in food. Other supplements with phytoestrogens are those of clover or hop extract.
Although these products can be sold without a prescription as a nutritional supplement, studies indicate that their consumption is not advisable. (See: isoflavones contraindications)
Are phytoestrogens recommended to accentuate female traits?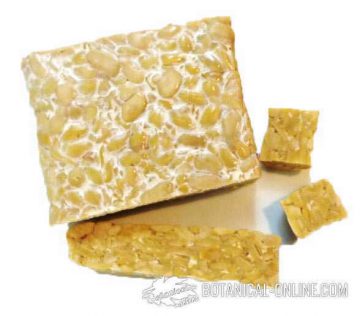 According to our experts, the consumption of supplements with isoflavones or phytoestrogens are not recommended nor have they been proven effective to accentuate the typical feminine features.
Regarding the consumption of food with isoflavones, such as tofu or tempeh, it is difficult to predict its effect. It is known that the effect of isoflavones depends on each individual (genetic factors, intestinal flora, etc.).
It is possible that if you are not accustomed to consuming soybeans, its consumption does not produce a remarkable estrogenic effect (this only occurs if the intestinal flora is used to metabolize isoflavones).
Are there any plants that increase testosterone?
There are some plants seem to increase testosterone levels, such as ginger. This is why many athletes take ginger to help increase bodybuilding, due to the anabolic properties of testosterone to  increase muscle mass production.
Therefore, cooking daily with this aromatic spice may slightly accentuate typical male traits, such as bodybuilding, due to testosterone. But , this does not make ginger a good remedy when taken for its anti-inflammatory properties.
General recommendations for transgender people
For more information, we recommend that you go to a medical professional who specializes in treating transgender people for personal advice. You can find specialists by consulting the medical associations in your country.
You can also go to transgender associations that have experience in this type of therapy.


More information on phytoestrogens
This article was endorsed by
Elisenda Carballido
- Dietitian nutritionist. Postgraduate in Phytotherapy and master in Nutrition and Metabolism.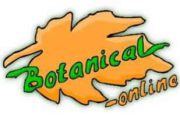 Written by
Editorial
Botanical-online team in charge of content writing