Medicinal benefits of pot marigold (Calendula arvensis L.)
Common noun: Field Marigold, Pot Marigold
Scientific noun: Calendula arvensis L.
Family. Daisy family – Compositae.
Habitat: In cultivated lands
Characteristics of Pot Marigold (Calendula arvensis)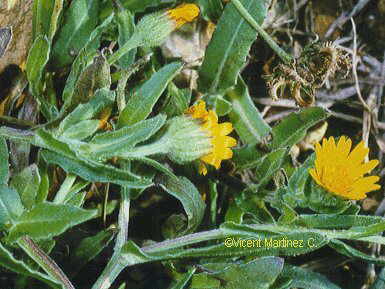 Annual herb till 30 cm long. Erect or decumbent stems. Oblong -lanceolate leaves, toothed or edge unbroken, hairy below. Yellow or orange florets in single heads till 3 cm wide. Outer florets quite long. Very distinctive nut- like fruits, half- moon or ring-shaped.
Picking up and storing Pot Marigold (Calendula arvensis)
Leaves and flowers should be collected in summer, when the plant is in its full bloom. They must be dried in a dark place and stored in a clean, airtight container.
Medicinal properties of Field Marigold
Internal use of Pot Marigold (Calendula arvensis)
Menstruation regulator: (It diminishes too abundant menstruations and increases those poor ones) (Infusion of the dry plant. It can be use in any proportion so many times as you wish) For amenorrhea or temporary lack of menstruation the same treatment can be applied)
Anti- ulceric: Suitable for the treatment of gastric-ulcers. (Infusion for 10 minutes in one tablespoon of dried herb per cup of water. A couple of cups a day before eating.)
External use of Pot Marigold (Calendula officinalis)
Anti- haemorrhagic: By applying some fresh leaves on any cut, wounds stop bleeding.
Skin spots or face blemishes: Apply several times calendula juice on the stained area.
Blisters: Helps the open blisters in a better heal (Infusion of a teaspoon of flowers by glass of water. Wet the affected zone.)
Hematomas: (Infusion of a spoonful of flowers per cup of water. Wet the affected area.) (Use a few drops of essential oil diluted in water) the same properties and similar treatment may be related to the plant calendula (Calendula officinalis)
Nail fungus: Soak your nails with tincture of calendula. You can buy it in pharmacies or natural health stores.
Seborrheic dermatitis: These plant has antibiotic or anti-inflammatory properties, very suitable for the treatment of contact dermatitis.
Muscular distensions and muscular atrophy: Apply a compress made with oil of marigold. Pour 35 grams of marigold flowers in one liter of alcohol at 45 degrees. Let it rest for 15 days and apply a wet gauze pad over the area.
Vaginal infections: Calendula has antibiotic properties. Its use can prevent the development of infections and help healing. (Make a suppository with a little gauze soaked the liquid from an infusion of a spoonful of dried plant per cup of water). It is very useful for vaginitis, vaginal flow or vaginal irritation.
Multiple sclerosis: to invigorate the muscles and treat the problem of loss of muscle mass, compresses made with calendula essence can be used. (Pour 35 g of calendula flowers in one liter of alcohol at 45 degrees. Let it rest for 15 days and applied with a wet gauze on the area)
Contraindications and side effects:
Do not take during pregnancy, lactation, hay fever, or in case of adverse reactions)


More information about natural medicine.
This article was endorsed by
Elisenda Carballido
- Dietitian nutritionist. Postgraduate in Phytotherapy and master in Nutrition and Metabolism.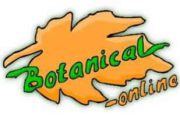 Written by
Editorial
Botanical-online team in charge of content writing