Cistus clusii Dunal
Male rosemary
PHOTOS OF MALE ROSEMARY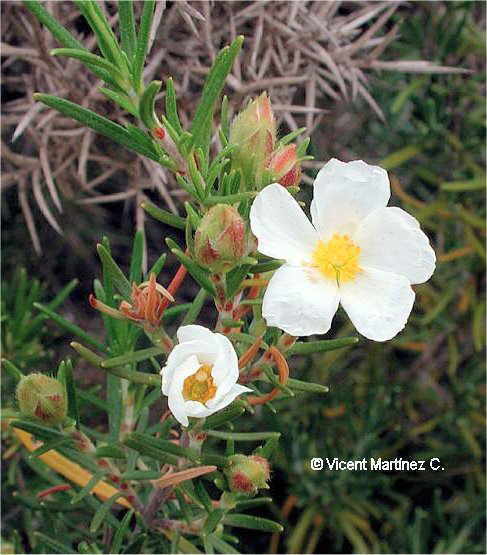 Photo of Cistus clusii
Cistus clusii Dunal - (Male rosemary)
Shrub of the Cistus family -cistaceae- up to 1 m. Erect stems. Leaves sessile, linear, green above and downy beneath, with a revolute margin. White flowers till 2,5 cm, grouped in cymes. The fruit is a capsule. In sandy soils and Mediterranean scrub.
More information about plants in the listing above.
Other interesting articles
This material is for informational purposes only. In case of doubt, consult the doctor.
"Botanical" is not responsible for damages caused by self-medication.