Cistus ladanifer L.
Crimson spot rock-rose
PHOTOS OF CRIMSON SPOT ROCK-ROSE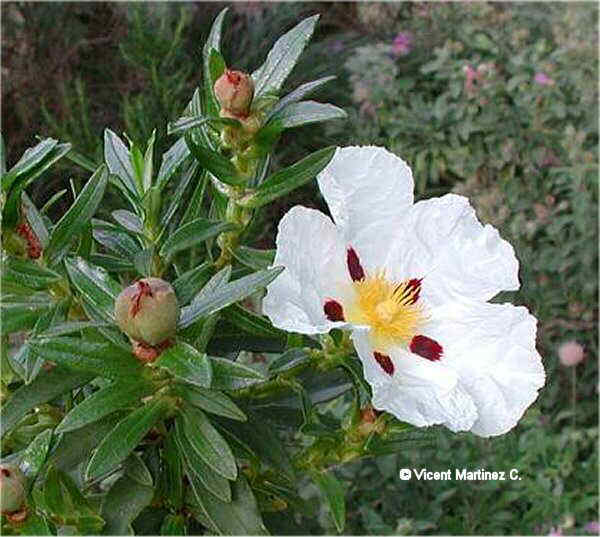 Photo of Cistus ladanifer L.
Cistus ladanifer L. - (Crimson spot rock-rose)
Perennial shrub of the Rockrose family -cistaceae- up to 3 m. Erect, sticky stems. Sessile leaves, till 10 cm, downy below. Like the stems, very sticky, showing three main nerves. Very conspicuous flowers, till 8 cm wide, white, with a dark red spot at the base. Fruit in capsule, very hairy. In dry woods, scrublands and dry land of Mediterranean zone.
More information about plants in the listing above.
Other interesting articles
This material is for informational purposes only. In case of doubt, consult the doctor.
"Botanical" is not responsible for damages caused by self-medication.