Characteristics of evening primrose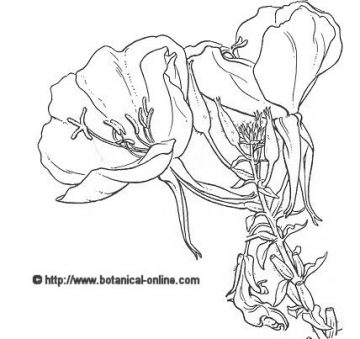 Common English noun: Evening primrose, Hoary evening primrose, Common evening primrose, King's-cureall
Scientific noun: Oenothera biennis L.
Family: Willow herb family – Onagraceae
Habitat: Native from North America, it was introduce in Europe in the XVII century. Now it can be found as a naturalized plant by the side of the roads, lanes…etc.
Description of evening primrose
Biennial plant of the Onagraceae family, up to 1,2 m with erect hairy stems
First year leaves ovato-lanceolate, alternate, short-stalked, forming a rosette. Stem leaves growing in the second year, sessile, till 15 cm long.
Yellow pale flowers, very fragrant, till 4 cm in diameter, four-petalled with 8 stamens shorter than the petals, that open at night. Fruits in capsule.
Components of evening primrose
Acids: oleic, linoleic, alpha-linoleic, beta- linoleic, gamma-linolenic, stearic, aspartic,, palmitic (seeds) caffeic, ellagic, p-coumaric (Leaves)
Amino acids: arginine, cystine, phenylanine, glycine, histidine, isoleucine, leucine, lysine, proline, threonine, tyrosine, valine (Seeds) glutamic acid, Aspartic acid (Leaves)
Fiber:  (plant, seed)
Vitamins: (vitamin C)
Traditional uses of evening primrose
In America the natives used this plant internally in infusions to treat asthma problems and externally as a vulnerary plant, to cure wounds or skin problems.
Modern uses of evening primrose:
Evening primrose oil is  extracted from the small reddish seeds by means of cold pressure. They contain  all the main active principles of the plant that are  economically exploited.
In fact, the cultivation of this plant in America is mainly used for the extraction of oil with medicinal purposes. Since the production doesn't cover the necessities of the demand, this component is one of the most expensive of all the supplements in the market.


More information on evening primrose oil
This article was endorsed by
Montserrat Enrich
- Journalist specializing in edible wild plants and plant uses.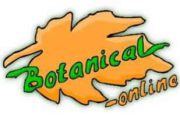 Written by
Editorial
Botanical-online team in charge of content writing