How is evening primrose oil taken?
What type of oil is evening primrose oil?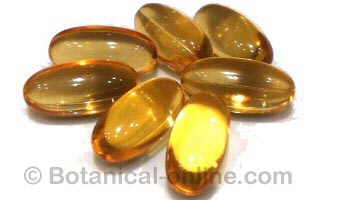 Evening primrose oil is a special type of oil, because it is never consumed as food oil, nor is it sold in bottles, but can only be purchased as a supplement (oil pearls).
This oil comes from a plant called evening primrose  whose scientific name is Oenothera biennis L.
What are evening primrose oil pearls?
Evening primrose oil is always sold in the form of pearls (evening primrose oil pearls). This format is the most suitable because the pearls allow better dosing and preservation of the oil. That is, they protect the oil and prevent it from being in contact with oxygen, thus preventing its oxidation and allowing its conservation under optimal conditions for a longer time.
Therefore, whenever you go to buy evening primrose oil, you have to look for pearls.
Where to buy evening primrose oil pearls?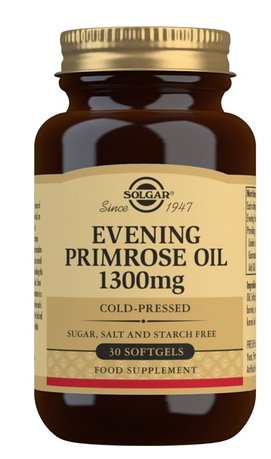 Evening primrose oil is considered a nutritional supplement. It is possible to buy evening primrose oil at herbalists, pharmacies, parapharmacies and specialty dietary stores that sell dietary supplements.
Evening primrose is an easy supplement to find in all the sites mentioned above, as it is one of the most recommended natural supplements in treatments for premenstrual syndrome (PMS), hormonal disorders and arthritis.
Buy evening primrose or primrose oil in online stores
If the evening primrose is not found on the previous sites, it can be purchased at trusted online stores, which must specify in their products the name of the manufacturer, ingredients, composition, and offer quality products.
There are some online stores whose products do not meet these minimum requirements of quality. To verify that a product is of quality, it is expected, for example, that the label shows the following data:
Amount of active ingredient
Expiration date
Lot number
Laboratory manufacturer
Good and bad evening primrose supplements
Before taking evening primrose oil, its contraindications and side effects should be consulted.
There are many different supplements that may contain evening primrose oil. In a single store we can find a couple or three of evening primrose supplements with a different composition.
Neither the color of the label, nor the price, nor the brand, guarantee us that they are a good evening primrose oil supplement. To buy a good supplement you need to read the labels. This will take a couple of minutes, but it is worth investing to get a good quality product and a more effective treatment.
How to read an evening primrose oil label
When buying a quality evening primrose oil supplement, you should look for it on the label:
Evening primrose oil ingredients
The first ingredient should be the correct plant (evening primrose), which may appear mentioned as evening primrose oil, primrose oil, with its scientific name Oenothera biennis L. or with its English name: Evening primrose oil
Better if specified that the oil is obtained by cold pressure, since this means that the oil has not been heated for extraction, which means that it does not lose properties during processing.
Amount of gamma linolenic acid (GLA) it contains, which is usually indicated as a percentage (%). It is the active substance of evening primrose.
Sometimes they can carry natural preservatives such as tocopherols or vitamin E, with antioxidant properties. These serve to help keep the supplement better.
Photo label evening primrose oil supplement. The most important thing is that it comes in pearls (better conservation) and that it contains a lot of gamma linolenic acid (GLA), which is its active ingredient
Other aspects of the label to look at
Nutritional composition: It will contain mainly fats. The amount of protein, carbohydrates or fiber is almost zero.
How to use: each supplement has a different percentage of active ingredients, ideally in the same supplement indicate its own dosage and follow the instructions on the package. If they differ greatly from what your doctor has told you, check with this one, taking the supplement.
Precautions: Read the precautions indicated on the supplement package.
Summary: Requirements for an evening primrose oil supplement
The requirements of any evening primrose oil supplement are:
That the first ingredient is evening primrose oil
In pearls, because it allows better oil preservation
Specify how much GLA it contains
Specify how to use (how much to take)
Stored preferably in refrigeration.
What is the best evening primrose supplement?
One of the most important points is that the supplement contains enough active substance to be effective. If the preparation guarantees a minimum content of active ingredients, this product can be expected to have a therapeutic effect.
The active substance of evening primrose are essential fatty acids called GLA (gamma-linolenic acid), which are a type of fat, classified within omega 6. These components have anti-inflammatory, vasodilatory and fluidizing properties.
Therefore, when buying evening primrose oil pearls, you need to see on the label how much GLA it contains .
Deceptive labels of evening primrose oil
Some labels are misleading when they  mention that they contain linoleic and linolenic acid, or what is same as "omega 6 and omega 3". We repeat that the active substance of evening primrose is gamma-linolenic acid (GLA), which should not be confused with linolenic or linoleic acid, although their names are very similar.
Linoleic acid is a type of omega 6 found in virtually all seed oils, such as sunflower oil, wheat germ oil, walnuts, flax, etc.
It is true that evening primrose contains linoleic acid, but this is not what is interesting about the supplement since it can be found in many other foods (which are also cheaper).
The gamma-linolenic acid (GLA) content of evening primrose oil should always be sought.
Linolenic acid is a type of omega 3 that is not found abundantly in evening primrose. That is,  evening primrose has little omega 3. This is best obtained from ground chia seeds or flax seeds, or from hemp seeds.
Evening primrose supplement preservation
This supplement should be kept in a cold and dark place so that its oils do not deteriorate. Although not mandatory, it can be stored in the refrigerator to ensure good preservation. Evening primrose polyunsaturated oils are very sensitive and deteriorate with temperature.
This article was endorsed by
Vicente Martínez Centelles
- Founder of the web and director. Teacher of natural sciences, expert in plants, natural remedies and botanical photography.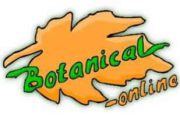 Written by
Editorial
Botanical-online team in charge of content writing