How to cook pumpkin cream
Benefits of pumpkin cream
Cream of pumpkin is a delicious soup, very rich antioxidant and fiber-containing recipe, which can be prepared throughout the fall and winter.
This recipe provides an extraordinary amount of beta carotene, orange pigments with antioxidant and vitaminic properties, which improve the health of the digestive mucosa and that the body can transform into vitamin A.
Vitamin A is essential for the immune system, so it will be suitable in cold weather to increase the defenses.
It is also a vitamin that helps manufacture and repair body tissues, so, very important for fertility, pregnancy and digestive disease.
The cream of pumpkin soup recipe is very suitable in case of gastritis, heartburn or digestive ulcers (do not take too hot), because it improves the health of the digestive mucosa and strengthens the digestive system.
Overall it is a highly recommended recipe across any healthy diet, but especially during pregnancy and lactation, children's diets, liver cleanse diets, to lose weight, lower cholesterol, obesity, diabetes, gastritis, constipation, etc.
EASY RECIPE OF PUMPKIN CREAM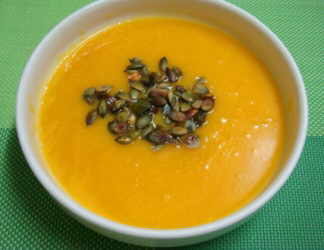 Cream of pumpkin soup with pumpkin seeds.
Ingredients of pumpkin cream
Half a pumpkin
1 large onion
Virgin olive oil, you do not have olive oil, it can be done with other unrefined oil (cold pressed)
Salt
1 bay leaf
Turmeric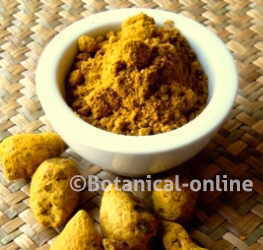 Turmeric should be added at the end of cooking. 15 minutes of cooking makes turmeric lose 85% of its active ingredients.
* Medicinal Optional: At the end of the recipe, by turning off the heat, add 1 tablespoon turmeric (Turmeric is a spice that gives a lot of color and has a mild flavor)
Turmeric is a spice powder that adds color and many medicinal properties, (mainly as anti-inflammatory plant, antioxidant, liver and digestive). If a pinch of black pepper is added, it improves the absorption of medicinal principles of turmeric (curcuminoids).
Preparation for the pumpkin cream
Before you start cooking, clean and cut the vegetables: onions to crescents, and pumpkin to squares without skin.
Poach the onion with oil, bay leaf and a pinch of salt, at low fire with a lid. It is cooked for about 14 minutes. Stir with a wooden spoon every time. It should be cooked with its own steam, not sauteed in oil. The key is in the very low heat and in using a lid. Mind no to have it continuously open because the steam escapes and can burn you.
Add the pumpkin, stir 2 minutes. Water is then added, with the amount necessary until it just cover the ingredients. The less water, the thicker or creamy consistency will it have. Cover it again.
Cook with lid for about 15 minutes at low intensity fire.
Remove the bay leaf and blend until getting a creamy consistency and taste of salt.
Turn off the heat, add 1 tablespoon turmeric and stir well until mixing it completely. Turmeric must be added at the end of cooking so as not to spoil its medicinal components.
Serve hot as a main dish, ideal for dinner
Garnish with pumpkin seeds, sesame or sunflower seeds above, to provide a certain amount of protein and minerals to the recipe.
Recipe variations of pumpkin cream
The cream of pumpkin soup is delicious. Like preparing both practically everyone, and each person can add a personal touch or variation to the recipe, so you can find many slightly different recipes:
Some people add apple cream.
Other recipes add an apple to have a different texture and better flavor.
At the end of cooking chefs add some ginger juice (grate some ginger and squeeze a few drops).
Others add, also 5 minutes before end of cooking, a little orange peel to give it a refreshing taste.
To make it creamier some recipes will put some coconut milk.
Add algae to improve its nutritional properties
This dish provides all the benefits of pumpkin to skin, eyes, digestive system and cardiovascular system, making this recipe very suitable for people with gastritis, skin problems, vision problems, constipation and heart disease.
Many algae like kombu have virtually no flavor and provide much nutritional value
For cold seasons of the year, times of decay, athletes, children and youth, aged people, women in menopause or people in general it is recommended to add a handful of seaweeds.
Algae provide a very high amount of nutrients:
Calcium: wakame seaweed contains 1.400mg of calcium per 100g, a very high amount.
Iron (lower absorption than that of animal origin): For people with anemia, algae are a great source of plant iron. The alga sea spaghetti has the highest iron content (59mg per 100g.), Followed by dulse (50mg per 100g) and spirulina (29 mg per 100g).
Iodine: Seaweed and seafood are the main sources of iodine, a mineral that is used to form thyroid hormones and activate metabolism diet. Precautions algae: If taking medication for thyroid or hyperthyroidism, a controlled algae consumption is recommended, as well as to consume them previously toasted, so they lose some iodine by evaporation.
However, algae are an ideal food to introduce into soups, because they provide many benefits.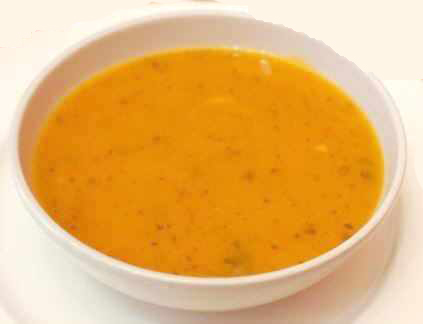 Pumpkin cream with algae
Pumpkin and pumpkin seeds in TCM
For Traditional Chinese Medicine (TCM), pumpkin and pumpkin seeds are foods that strengthen the kidneys, which are considered the bodies responsible for preserving the vital energy and regulate the activity of important hormones like stress.
pumpkin cream is recommended from late summer to winter, and especially for people with a lot of stress, or for menopausal women


More recipes and information on pumpkin
This article was endorsed by
Elisenda Carballido
- Dietitian nutritionist. Postgraduate in Phytotherapy and master in Nutrition and Metabolism.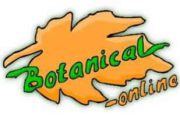 Written by
Editorial
Botanical-online team in charge of content writing