COCONUT MILK PROPERTIES
What is coconut milk?
Coconut milk or Santan is the ground endosperm of the seed of coconut, the fruit of the coconut palm (Cocos nucifera L.)
Coconut is a nut, which has a very green and not consumed fibrous mesocarp (similar to a walnut or an almond). The edible part of this fruit is the seed pulp.
Mature coconut seed accumulates inside an oily and aromatic, white, solid pulp which can be consumed, called "coconut".
Differences between coconut milk and coconut water
When the pulp of fresh coconuts is ground, you get a thick, oily liquid called coconut milk, coconut juice or Santan.
Do not confuse coconut milk with coconut water. Coconut water is the aqueous liquid inside immature coconuts, while they have not still been formed or they have not collected pulp fats.
This liquid or coconut water is often consumed fresh with the fresh coconut acting as container. It has recently become a packaged beverage sold in some countries under the trade name of "Zico coconut water."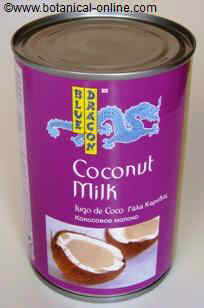 Photo of a coconut milk tin.
Nutritional value of coconut milk
Water: the water content of the juice or coconut milk may vary by trading house, which can add more or less water. In general, fresh and crushed coconut pulp can contain up to 50% water in their composition, whereas in the products this ratio is usually between 55 and 64%.
Carbohydrates: Coconut milk holds up 5g. of carbohydrates per 100g. This content may vary if more or less liquids added, as some coconut milk containing 23g. of sugar per 100g, depending on the manufacturer. In general, coconut milk is low in sugars.
Protein: Coconut milk brings 2,29 g. per 100g protein. This protein is superior to other fruits (0.5 to 1g. Protein), because the coconut is a nut from which we consume the seed.
Fats: Fat is the main component of the coconut milk, that is why it has a very nice texture and adds creaminess to smoothies, cakes and creams. Coconut palm contains, together with palm oil, the most saturated fat in the plant kingdom.
Saturated fat in excess can cause increased blood lipids (triglycerides), so we must moderate the consumption of coconut milk,as well as we should moderate cream consumption due to the high fat content.
Fiber: Coconut milk contains a healthy intake of 2.2 g. fiber per 100g. This is because it contains coconut pulp.
Vitamins, Coconut milk contains mainly B vitamins, having nutritional and energizing functions on the nervous system.
Minerals: the main coconut nutritional importance lies in its content of minerals and trace elements. Among its most notable minerals, we must highlight potassium, wit a diuretic effect; phosphorus, an energizing mineral; selenium, a powerful antioxidant and chromium, which helps regulate blood sugar levels.

In the picture: Coconut milk has a thick creamy texture, similar to yogurt, suitable for smoothies and creamed vegetables
Coconut milk in the diet
Substitute of cream without cholesterol: Because of its texture, coconut milk is an ideal substitute of cream. Besides, being of plant origin, it does not contain cholesterol. Its fruity aroma and creaminess can be applied to smoothies, although we also dare to put it in pumpkin cream or vegetables.
With coconut milk a traditional dish is prepared, called coconut rice. In Indonesia, rice with coconut is know as " uduk".
In the Colombian cuisine, coconut milk is used to prepare fish and meat.
Coconut milk is a typical ingredient of the "pina colada".
In Venezuelan cuisine, meat and fish are prepared in coconut.
Other uses of coconut milk
Due to its content of phytohormones, coconut milk stimulates the growth of plants. Simply dilute the coconut milk and apply irrigation with water to your plants regularly.
Nutritional composition of coconut milk per 100g.


More information on coconut.
This article was endorsed by
Elisenda Carballido
- Dietitian nutritionist. Postgraduate in Phytotherapy and master in Nutrition and Metabolism.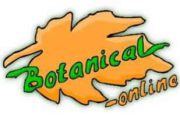 Written by
Editorial
Botanical-online team in charge of content writing