Uses of chrysanthemums
Medicinal properties of mums or chrysanthemums
The use of chrysanthemums as medicinal plants in China is well documented. Most chrysanthemums contain a glycoside called chrysanthemine that is capable of inhibiting the growth of bacteria, especially staphylococci and streptococci, so that this make them very useful for the treatment of wounds to prevent infection.
In addition to this component chrysanthemums contain many other bacterial components, such as myrcene, borneol, ethanol, ursolic acid or benzoic acid, and beta-sitosterol. Its richness in cineol, borneol and thymol grant them pectoral and expectorant.
They also contain more than 15 anti-inflammatory components and more than 10 sedative components.
Species of curative chrysanthemums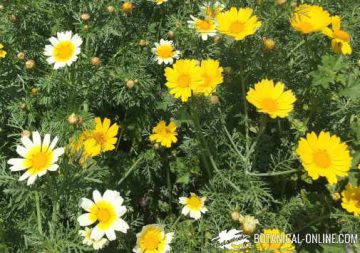 According to their composition, we can use the following species of chrysanthemum as follows:
Chrysanthemum x grandiflorum is used for wound healing. It can reduce fever and it is useful for the treatment of cold and flu. It has also cleansing properties. It is a good sedative and carminative. It seems to be very effective in treating migraines, dizziness and ringing in the ears.
Chrysanthemum segetum has similar properties and it is also used to cure gonorrhea.
Chrysanthemum coronarium, in addition to being used as a good vulnerary in the treatment of wounds, abscesses, boils and other skin conditions, is a good bitter and stomachic, so it can whet the appetite and prevent indigestion. It has expectorant properties that are useful for the treatment of chest diseases such as bronchitis, and purgative properties to treat constipation.
Chrysanthemum indicum properties are varied. For example, wounds, tumors, boils, eye irritation, inflammation, poor appetite and indigestion, measles, intestinal worms, or headache
Insecticidal properties of mums (Chrysanthemum)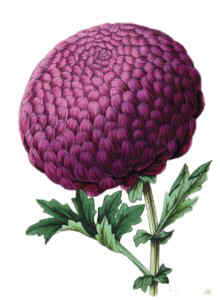 Some chrysanthemums, such as pyrethrum (Chrysanthemum cinerariaefolium) or garland chrysanthemum (Chrysanthemum coronarium) contain some components called pyrethrins which have insecticidal properties. Pyrethrins are used to kill or repel insects.
Although toxic to fish, they are much less toxic than other insecticides to mammals, including humans and birds. They easily degrade in contact with water, sunlight and heat.
In general, most mums have insecticidal properties, because, in addition to the pyrethrins, they contain benzalhehyde, pinene, linalool and thymol. The latter also functions as a vermifuge and trichomonicide, that's to say, it is able to kill intestinal worms and/or trichomonas (Trichomonas vaginalis is a parasite that causes the sexually transmitted disease called trichomoniasis).
Gardening chrysanthemums
Chrysanthemums are used as indoor plants for their long flowering. If grown in good conditions, we have our chrysanthemum flowers for a month and a half.
In hot climates, they can be grown as outdoor plants to decorate gardens, terraces or balconies.
Used as cut flowers for bouquets or floral combinations, they are one of the earliest flowers to be used. For example, in Spain they are widely used to make bouquets for the dead on 1st November.
However, chrysanthemums are not associated in all countries with the dead. In Mexico, for example, it is customary to declare love to a woman by giving her a bouquet of chrysanthemums.
In Spain, this would not have the desired effect, since it is customary to give her violets or roses to express one's love. (More information on the cultivation of chrysanthemums in the listing below)
Chrysanthemums as air cleaners
Research has shown that mums are able to get the air rid of chemical pollutants, particularly from toxic gases of building materials, such as benzene or ammonia, since they absorb and neutralize them.
The use of these plants in our home can provide us some helpful aid to our health, besides an aesthetic pleasure.
Chrysanthemums as food
The tender leaves of some mums, such as Chrysanthemum coronarium, are edible and can be eaten as a vegetable or in fried dishes.


More information on chrysanthemums.
This article was endorsed by
Elisenda Carballido
- Dietitian nutritionist. Postgraduate in Phytotherapy and master in Nutrition and Metabolism.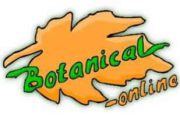 Written by
Editorial
Botanical-online team in charge of content writing