Daphne gnidium L.
Daphne
PHOTOS OF DAPHNE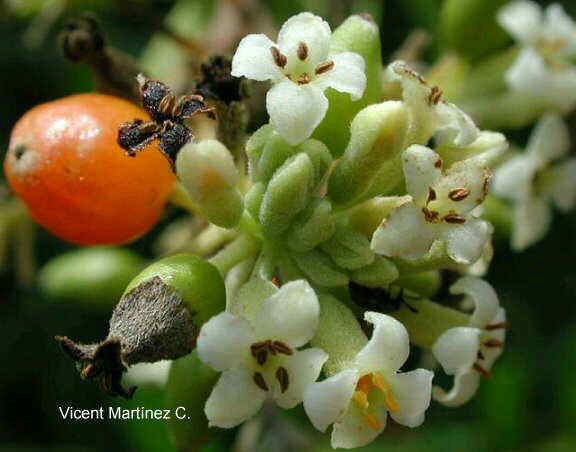 Photo of Daphne's flowers and fruits (Daphne gnidium L.)
Daphne gnidium L. - (Daphne)
Perennial shrub of the Daphne family -Thymelaceae- up to 2m. Stems with leaves in the upper parts, pubescent in the inflorescence. Unstalked leaves, till 9 cm. long, linear-lanceolate, coriaceous, darker above, clearer and sticky below. Male flowers grouped in ending panicles, yellowish-white outside, whiter inside which is hairy. Fruits in drupe, round, red, till 8 mm. in diameter. By the Mediterranean woods, shrubs and by the walls of cultivated lands.
More information about plants in the listing above.
Other interesting articles
This material is for informational purposes only. In case of doubt, consult the doctor.
"Botanical" is not responsible for damages caused by self-medication.