Juniperus communis L.
Juniper
PHOTOS OF JUNIPER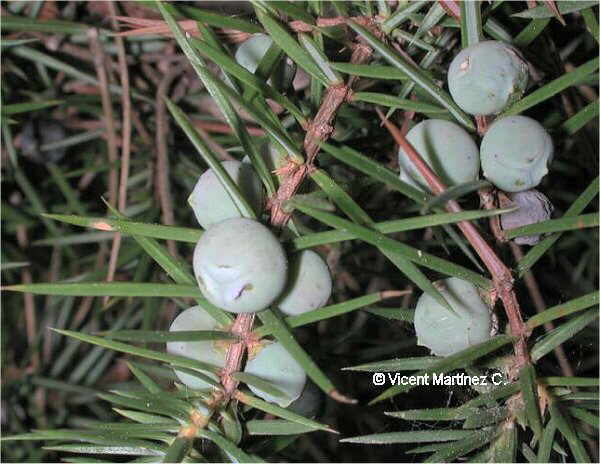 Photo of Juniperus communis L.
Juniperus communis L. - (Juniper)
Perennial shrub of the Cyprees family -Cupressaceae- up to 7 m. Numerous stems with reddish-brown bark. Prickly leaves, dark green above and with a white band beneath in whorls of three, The Dark-blueish fruit when ripe. Mountain scrubs.
More information about plants in the listing above.
Other interesting articles
This material is for informational purposes only. In case of doubt, consult the doctor.
"Botanical" is not responsible for damages caused by self-medication.