Nigella damascena L.
Love-in-a-mist
PHOTOS OF LOVE-IN-A-MIST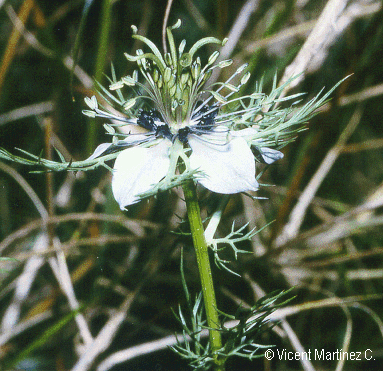 Photo of Nigella damascena L.
Nigella damascena L. - (Love-in-a-mist)
Annual herb of the Buttercup family- ranunculaceae- up to 30 cm. Stems erect, somewhat woody. Leaves divided in many segments. Bluish flowers, about 3 cm wide, on an involucre of leaves similar to those of the stem. Very inflated fruit. In sown fields and dry Mediterranean places. It is cultivated in some other cold places as a garden plant.
More information about plants in the listing above.
Other interesting articles
This material is for informational purposes only. In case of doubt, consult the doctor.
"Botanical" is not responsible for damages caused by self-medication.