Orchid family characteristics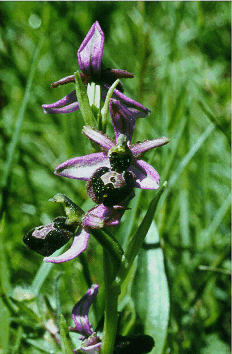 The Orchid family – Orchidaceae – is the most numerous family of the flower plants. It stands for more than 25000 species worldwide. There are many kinds, some living over other plants, specially trees -ephifytes-; other are lianas or just terrestrial. Some species are saprophytes -without chlorophyll- feeding themselves from the humus they are living on.
The scientific noun of the family derives from the Greek term Orchis, which means testicle, and refers to the shape of its tubers. It is a family that, mainly on tropical zones, produces very big and beautiful flowers. It is considered the most developed family among the flower plants, since many of their specimens have evolved to make flowers similar to the insects that pollinate them, mainly bees or humble-bees.
Because of the beauty and size of their flowers, tropical species are very valuable in flower growing. In Mediterranean or Atlantic countries we have more modest specimens since they don't achieve such big dimensions, but, looking at them closely, we realize that their beauty and floral complexity is comparable to the big tropical members.
Leaves (1): undivided, with parallel veins, usually in two files or spirally arranged around the stem. Saprophytes have reduce their leaves to scales.

Stems (2): erect, on many occasions climbing.

Orchis fusca

Flowers:

Zygomorphous (with only one plane of symmetry) in spikes and with the perianth in two whorls

External perianth (3): 3 whorls, usually colored, similar to petals.

Cymbidium giganteum

Internal perianth (4): 3 whorls, 2 similar to the outer and another one completely different: the lip or labellum (5), normally colored, hairy, undivided or lobed, flat or bag-shaped, convex or concave, generally downwards and remembering sometimes to an insect or full of very trimmed.
Stamens: 1 o 2, joined with the style. Pollen is gathered together into two compact masses, very sticky
Style: 1 o 3 stigmas. The central one, which is not functional, has been transformed in order to separate the side ones from the stamens. By doing this, the plant can not pollinate itself.
Fruit (5): dehiscent capsule.
Genera
There are more than 700 genera. The most important ones are the following:
ACERAS

ANACAMPTIS

BARLIA

COELOGLOSSUM

CORALLORHIZA

CYPRIDEDIUM

DACTYLORHIZA

EPIPACTIS

EPIPOGIUM

GENNARIA

GOODYERA

GYMNADENIA

HERMINIUM

HIMANTOGLOSSUM

LIMODORUM

LISTERA

NEOTINEA

NEOTTIA

NIGRITELLA

OPHRYS (Ophrys fuciflora) (Ophrys Bertolonii)

ORCHIS

PLATANTHERA

PSEUDORCHIS

SERAPIAS

SPIRANTHES

TRAUNSTEINERA


More information on plants
This article was endorsed by
Julián Masats
- Technical agricultural engineer specialized in horticulture and gardening.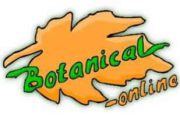 Written by
Editorial
Botanical-online team in charge of content writing